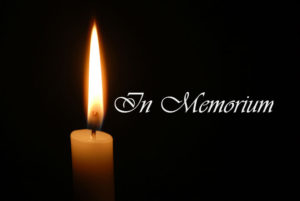 Patricia Lackey
Patricia Lackey of Opelika was born to the late Etha Jacobs Rouse and Robert Rouse in Cape Girardeau, Missouri on October 22, 1959 and passed away in Opelika on January 16, 2019. She was 59 years old.
She was preceded in death by her brother, Robert Earl Rouse, Jr. and Clarence E. Rouse.
She is survived by her husband of 27 years, Randall Lackey; children, Robert M. Vasquez (Arthur W. Schnitzer), James D. Rogers (Shelly), Ryan J. Lackey (Misty), Jessica R. Rogers (Jeff), Travis R. Lackey (Barbi); grandchildren, Sierra, Shaina, Joshua, Aaron, Faith, Avril, Noah, Rileigh; brother, Charles F. Rouse (Marlene), as well as numerous nieces, nephews, cousins, and other family members.
Visitation was held on Monday, January 21, 2019 in the Parlor at Frederick-Dean Funeral Home from 11:00 a.m. until 11:50 a.m.
Funeral service was held in the Chapel at Frederick-Dean Funeral Home on Monday, January 21, 2019 at 12:00 noon with Reverend Deawn Richards officiating. Interment followed at Parkhill Cemetery.
Frederick-Dean Funeral Home directed.