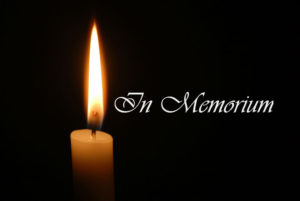 Patricia Christine
Letlow Nix
Patricia Christine Letlow Nix was born on July 14, 1939 in Opelika, AL to the late Travis and Nettie Letlow and passed away at her home in Opelika, AL on April 23, 2020.
She was 80 years old.
She was a member of Trinity United Methodist Church. She lived an extraordinary life. She was a very loving daughter, sister, wife, mother, grandmother, great-grandmother and friend.
To know her was to love her. She was a very gifted beautician, southern chef, artist, prayer warrior and lover of Jesus. Despite her circumstances, she was always selfless and joyful.
Other than her parents, she was preceded in death by her husband of 48 years, Lavoy Nix; brother-in-law, Lloyd Corbett; brother and sister-in-law, Cerell and Louise Nix, Nieces, Jane Franks and Tammy Miles.
She is survived by her children Bobby Nix (Roxanne), Penny Davis (Les); grandchildren, Audra Reagan (Greg), Matt Davis (Amanda), Luke Davis and Sarah Nix; sister, Dorothy Corbett; brother, William Letlow (Judy); 11 great-grandchildren, as well as numerous cherished nieces, nephews, cousins and other family members.
A private family graveside will be held at Morris Chapel Cemetery.
A memorial service will be held at a later date once COVID-19 restrictions have been lifted.
In lieu of flowers donations may be made in her name to Trinity United Methodist Church, 800 2nd Ave, Opelika, AL 36801.