Courtesy of PACE
Each year, People of Action for Community Enrichment (PACE) awards scholarships to two deserving seniors who display financial need, leadership, academic achievement and outstanding community service. PACE scholarship applications are sent to each high school counselor in Lee County, scholarship application information is posted in local churches, and the Scholarship Committee chairperson can also be contacted by email at PACELeecounty@gmail.com. This year's recipients of the PACE scholarship are two outstanding students, Nakia LaShay Stinson and Jaykela Shanise Collins.
Stinson was a senior at Opelika High. She is described as a fast learner, hard worker and natural leader. She is an honor student and participates in several extracurricular activities. Stinson is certified in Basic Life Support for Health Care Providers and has actively participated in community health-oriented projects. She can also be described as a trailblazer; she will be the first in her family to pursue training beyond high school. Stinson plans to attend Southern Union College and pursue a degree in the healthcare field.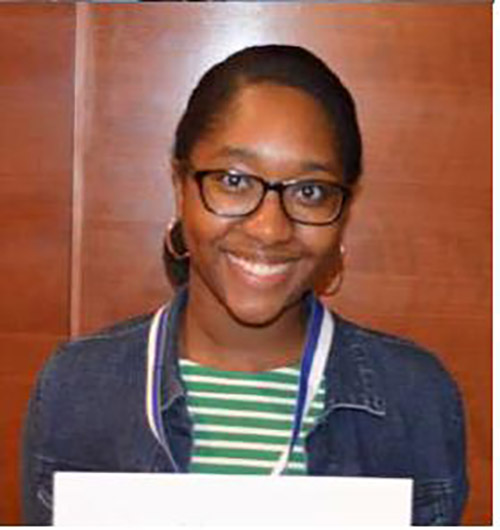 Collins was a senior at Auburn High School. She is described as thoughtful, disciplined, and a hard worker. Collins is an excellent student and has high standards for herself. Collins stated that she has a gift for working with children by guiding and directing them in a positive way and making them feel better about themselves. She is currently pursuing an International Baccalaureate (IB) diploma and plans to attend Auburn University in the fall. Her career goal is to work in some capacity with children.
The recipients of the PACE scholarship must not only demonstrate academic excellence but also a commitment and desire to serve their community, be a positive role model, and have a sincere desire to help others. Both of this year's recipients, Stinson and Collins, have demonstrated these high qualities.
PACE is a group of men and women who sponsor youth programs such as the PACE Reading Club and Back-to-School Retreats. PACE also supports the Boys & Girls Club of Greater Lee County, March of Dimes, Food Bank of East Alabama, Department of Human Resources Clothe-a-Child Project, Project Graduation and other community-minded organizations.