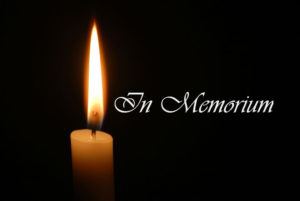 Owen James (Jim) Booton
Mr. Owen James (Jim) Booton passed away on Sept. 18, 2019 at Arbor Springs Health – Rehab Center after a lengthy illness. Jim was born in Huntington, West Virginia on Feb. 25, 1932. He attended public schools there. He attended Marshall University and received a degree in Industrial Engineering from the Georgia Institute of Technology. He was an Eagle Scout, a member of the Kappa Alpha Fraternity, A Rock Hound, an Amateur Radio Operator (WA4KMM) and a Registered Professional Engineer.
His father, Percy Momoe Booton; his mother, Jesse Murvyne Booton; and a brother, Charles Hanly Booton, from Stone Mountain, Georgia all preceded him in death.
He began his career at United States Steel in Birmingham as an Industrial Engineer. He moved to Opelika in 1967 and was employed as the Industrial Engineering Manager for the Ampex Corporation until 1980 when he joined the Vermont American Corporation in Auburn, Alabama. He served as the IE Manager and the Environmental Manager for Vermont American Steel Casting Facility until his retirement in 1997.
He is survived by his wife of 63 years, Joy Houck Booton, Opelika, Alabama; one son, Owen Bradford (Doris) Booton of Greensboro, North Carolina and a brother, Eddie Momoe (Pat) Booton of Douglasville, Georgia.
A graveside service was held 2 p.m. Sept. 20 at Garden Hills Cemetery. Dr. Jeff Myers officiated.