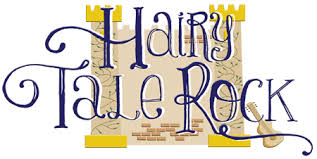 Special to the
Opelika Observer
The Opelika Theatre Company's Junior Players will present four shows of "Hairy Tale Rock," a musical that merges everyone's favorite fairy tale characters into a story full of love and laughter.
"Rapunzel," "The Evil Queen," "The Fairy Godmother," "The Wicked Witch" and "The Big Bad Wolf" will all make appearances in the show. New characters include Paprika, the long-lost Spice Girl; peasants Ernestine and Elton; the bratty Prince Rupert and Princess Ipagenia and Rapunzel's brother Bill.
In "Hairy Tale Rock," Rapunzel and Bill are two snobbish children who have been banished to live in a tower until they either cut their ugly long hair or find true love. Rupert and Ipagenia are banished to the Wildwood because their royal parents have grown impatient with their obnoxious behavior.
Ernestine and Elton have just found out that their family is being evicted from their home by the Evil Queen unless they are able to raise enough money to pay the month's rent. What will they sacrifice to preserve their sense of family? Who of these three will live happily ever after?
On the play's opening night, the show will be presented in a sensory-friendly format for children with special needs. Admission is free to the entire family, but reservations are required.
The OTC is hoping to raise $1,500 to offset production costs to provide this unique experience for families in the Opelika-Auburn area. Sponsors will be listed with the group in advertisements for the duration of 2018.
Following is a list of show dates and times, with all performances scheduled to be held at the Southside Center for the Arts:
Aug. 2 – 6:30 p.m.
Aug. 3 – 7 p.m.
Aug. 4 – 2 and 7 p.m.
Tickets are $10 for adults and $7 for children in advance, and $12 for adults at the door. They can be purchased at www.opelikatheatrecompany.com, through one of the cast members or at Heritage Gifts on Eighth Street in downtown Opelika.
For more information, contact OTC Artistic Director Marty Moore by phone at 334-663-2593 or 334-663-4480 or by email on the group's website.