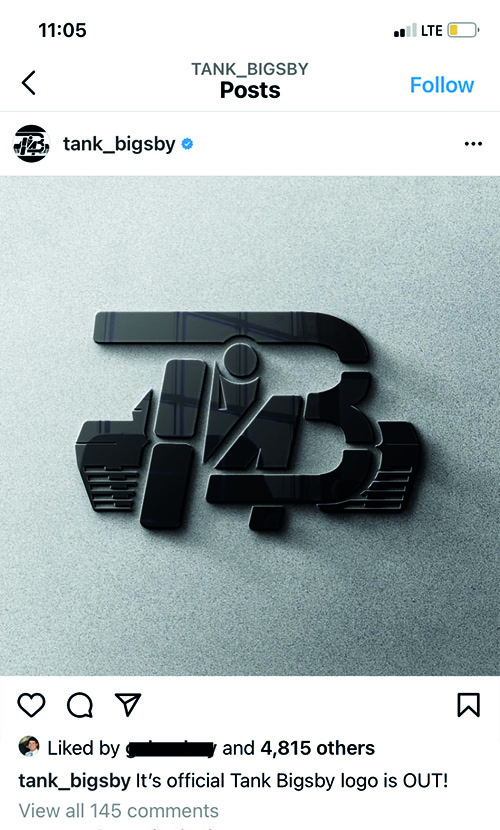 BY WIL CREWS
SPORTSCREWS@OPELIKAOBSERVER.COM
The NCAA Division I Board of Directors approved an interim name, image and likeness (NIL) policy last Wednesday, allowing college athletes to make money from endorsements and sponsorships while retaining eligibility.
The ensuing hours on Thursday morning were pure capitalistic chaos. Good chaos.
The first near-to-home example of this was by Auburn quarterback Bo Nix. Just after midnight on Thursday morning, Nix posted on Instagram revealing a sponsorship with the well-known tea brand, Milos, saying, "How SWEET it is to partner with @drinkmilos for my first sponsorship as a college athlete! Milo's Tea is a family tradition at the Nix house—especially for holidays—so I'm excited to represent the best sweet tea ever!"
Since then, the demand of Milos sweet tea in the Lee County area has gone from flippant to fervent. I'm speaking tongue-in-cheek, of course, but Nix is by no means the only collegiate athlete to jump at this new opportunity. Tigers' running back Tank Bigsby revealed his own personal trademark logo and several other Auburn athletes have publicly acknowledged planned sponsorships or upcoming marketing campaigns.
With the debate over amateurism and college athletes receiving a piece of the pie (or not) spanning back decades, the decision by the NCAA comes as a refreshing step of progress (to most).
The doubters will question things like compliance issues, taxing and a potential volatility in recruiting that will lead to a lack parity (as if that deficit does not already exist.). These outcries will not fall entirely on deaf ears, however, time will prove the cynics incredulous.
Yes, there are still large question marks; and the NCAA's historically negative stance on NIL has put them behind the 8-ball, scrambling for regulations instead of affirming calculated plans. But, if you read between the lines of the NCAA's decision, there are already certain contingencies in place.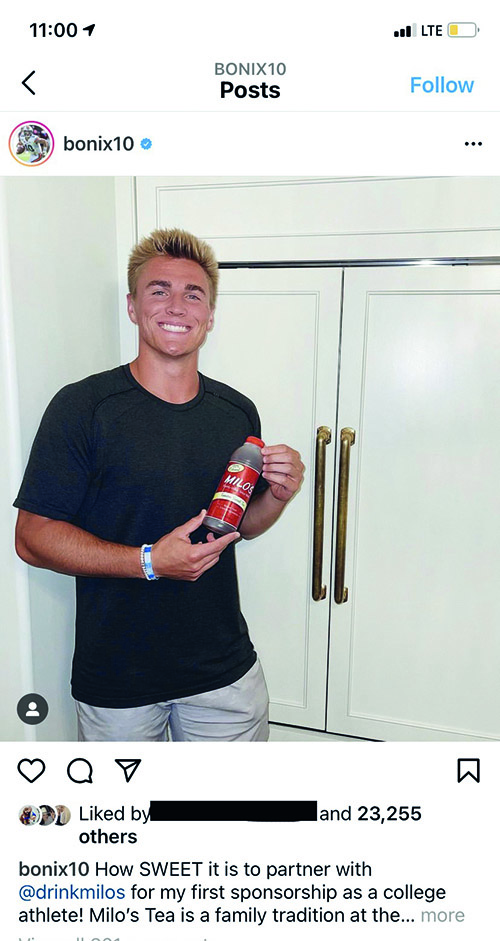 Reminder: NIL does not turn the amateur athlete pool into a free agent market of sorts. The reason five-star athletes will commit to upper-echelon schools remains the same: brand exposure. The only difference now is the athletes will now be able to capitalize on that exposure financially. In fact, for the purveyors of parity among us, NIL may swing the pendulum back toward the little guys (i.e. Is it better to be the face of Houston or the umpteenth face of Alabama?).
So, if you are hating on the decision and wondering how your D-3 alma mater is going to compete athletically, don't. I see NIL as a positive through and through.
Here's why. The overarching effects of the NIL decision positively impacts the talent in the NCAA.
For example, in recent years, high school basketball players have forgone their college careers to make the leap to the professional development leagues. This trend has been present in college baseball for years; most of the time, the decision to go "pro" directly relates to the financial instability that afflicts most university-attending students. This school of thought also applies to potential Olympians and women's sports, too.
Compared to developmental leagues, the NCAA provides a larger platform — ten-fold. In the case of professional women's leagues and the Olympian-in-training's path, the breadth of the exposure gap may be even larger.
Now, instead of having to weigh the pros and cons of forgoing a potential life-changing monetary deal in exchange for the college experience and delayed gratification of earning a degree, student-athletes can begin to monetize their brand and earn money of their NIL while in school.
Imagine the benefits NIL can provide for a non-scholarship college athlete who is working two jobs – outside of their sport – just to make ends meet. Free meals, sponsored social media post and autograph sessions will make their life easier.
So, what does all this mean to the average fan? It probably means more access to your favorite players – which can only be a good thing. The only thing for certain is that collegiate athletes are getting more equitable compensation for their contributions. If you were a college athlete, what sponsorships would you try to lock up? Which of your favorite athletes do you want to see endorse which of your favorite restaurants? For me, I'll sit back and contently watch the chaos ensue. With my Milos sweet tea, of course.