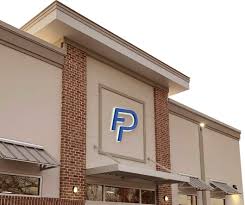 By Michelle Key
Publisher
The Firing Pin and Shooting Sports will be hosting a series of youth shooting camps this summer.
The focus of the camps will be to give an age appropriate shooting experience to youth in the community.
For three days, students will be given gun safety, basic firearms knowledge and marksmanship training.
There will also be demonstrations relating to shooting and public safety.
On the last day of both camps, there will be a graduation lunch/cook out that parents and family may attend.
​Parents must sign a waiver of liability for their son or daughter prior to them attending.
​Fees must be paid prior to attending.
The most important goal is for everyone to have a safe, positive and exciting shooting experience and to have fun.
Camps:
• The Junior Shooting Camp – 8 to 11 a.m.
For youths ages eight to 12
Features sling shot, BB gun, archery and .22 caliber rifle shooting.
The cost is $150
• The Shooting Camp 8 to 11 a.m.
For youths ages 13 to 17
Features .22 caliber pistol, .22 caliber rifle and on the last day 9-millimeter pistol shooting.
The cost is $175
During both camps students will be trained according to the National Rifle Association standards.
The camps include class material, eye and ear protection, use of firearms, ammunition and targets.
No personal firearms will be permitted.
Each class is limited to 15 participants.
For more information, visit www.firingpinshootingsports.com/course-instructors—youth-shooting-camps.
The range is located at 2195 1st Ave. in Opelika.