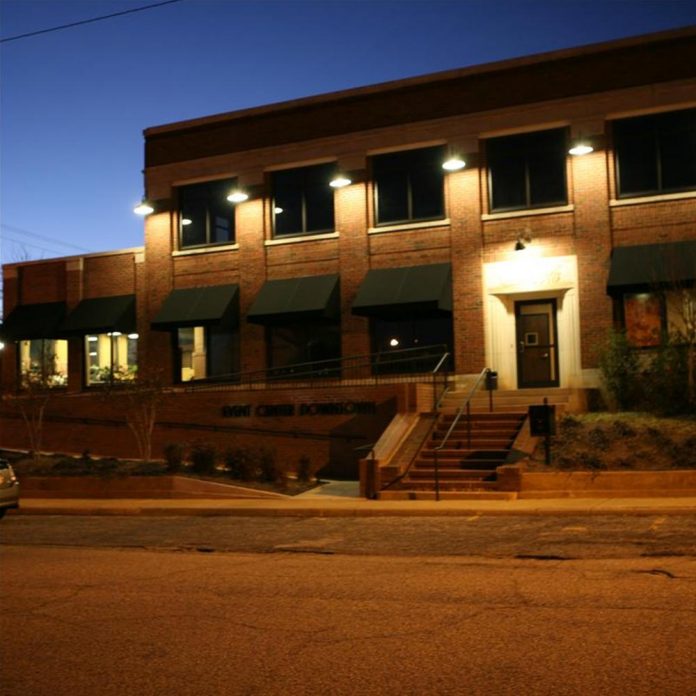 By Morgan Bryce
Editor
From country to covers of 80s hair metal classics and deeply rooted "Bayou Soul," downtown Opelika's Bottling Plant Event Center will be a destination for several live music events during the month of August.
Following is a breakdown of the four events, including ticketing options for each, all of which can be purchased through www.showclix.com.
• Aug. 2 – The Velcro Pygmies
Formed in Louisville, Kentucky "The Velcro Pygmies" are an 80s and 90s hair metal cover band that perform classic hits from a wide array of bands from that era, including KISS, Poison and Van Halen.
Established in 1990, the group has toured extensively throughout the country, building a name for itself because of its high-energy, fan-engaging performances.
"The Velcro Pygmies travel the country year round, from the Gulf Shores to the Great Lakes, to share the sights, sounds and stain-washed denim of the glorious '80s, schooling audiences on the difference between a rock band and a rock show," according to a post on their website. "From start to finish, they command the stage with a prowess uncommon in today's industry, and they leave you begging for more. No gimmicks or tricks, but they'll treat you to genuine, undiluted rock 'n' roll energy that unites."
Tickets are $12. Doors open at 8 p.m. and the show starts at 9 p.m.
• Aug. 16 – Marc Broussard Band and Friends
Louisiana native Marc Broussard will bring a strong dose of "Bayou Soul" to the Bottling Plant Event Center, a genre that "blends blues, funk, pop, R&B and rock influences into one distinct Southern sound" according to music critics.
"The quality of his music is superb. He's an international performer and it's truly an honor to have him come to Opelika," said Bottling Plant Event Center Owner Lisa Ditchkoff.
Opelika native Sylvia Novak will open the evening at 8 p.m. followed by the Auburn-based band Kudzu Voodoo at 8:40 p.m. Broussard's band will take the stage at 9:30 p.m.
Advance tickets are $25 plus tax and can be ordered until 11:30 a.m. Aug. 16. At-door tickets will cost $30 plus tax.
• Aug. 17 – David Lee Show "World-Class Elvis"
World champion Elvis Presley entertainer David Lee will grace the stage at Opelika's Bottling Plant Event Center Aug. 17, with showtime set for 7 p.m.
A Birmingham native, Lee started his career in 1995 as an Elvis imitator.
Lee's talents, stage presence and vocal range have been reviewed by music critics as "extremely close to Presley's," which have garnered him multiple appearances in films and television shows and the 2015 "Ultimate Elvis" award from Elvis Presley Enterprises.
Representing '70s-era Elvis, concertgoers can expect to hear the best and biggest hits from the decade, including "The Wonder of You," "Always on My Mind" and "Suspicious Minds."
Tickets for individuals are $25, $125 for a table of four and $250 for a table of eight plus tax. Food will be available for purchase during the show.
• Aug. 24 – The
Wilson Brothers Band and Friends
The Nashville-based country quintet "The Wilson Brothers Band" is making the 304-mile trek to perform at the Bottling Plant Event Center Aug. 24.
Founding members and brothers Chad and Kyle Wilson are Alexander City natives who were exposed to music at a young age through their family's gospel quartet. Along with fellow bandmates David Sanford and Bobby Spence, the Wilson Brothers Band are "finally getting the attention and airtime that most in Nashville envy" according to a June 29, 2018 article in the Alexander City Outlook.
Doors open at 7 p.m. and showtime is set for 8 p.m. Advance tickets are $20 plus tax and will be available for purchase online until 11:30 p.m. on Aug. 23. At-door tickets will cost $25, and there will be food served at the show.
For more information, call 334-705-5466. The venue is located at 614 N. Railroad Ave.