By Will Fairless
Associate Editor
More than 100 members of the Opelika–Auburn community gathered Friday at Courthouse Square to celebrate Juneteenth and to march for social justice. Janataka Holmes organized the event, which included speeches (notably from Councilwoman and President Pro-Tempore Patsy Jones and Councilwoman Tiffany Gibson-Pitts), music, prayers and much more.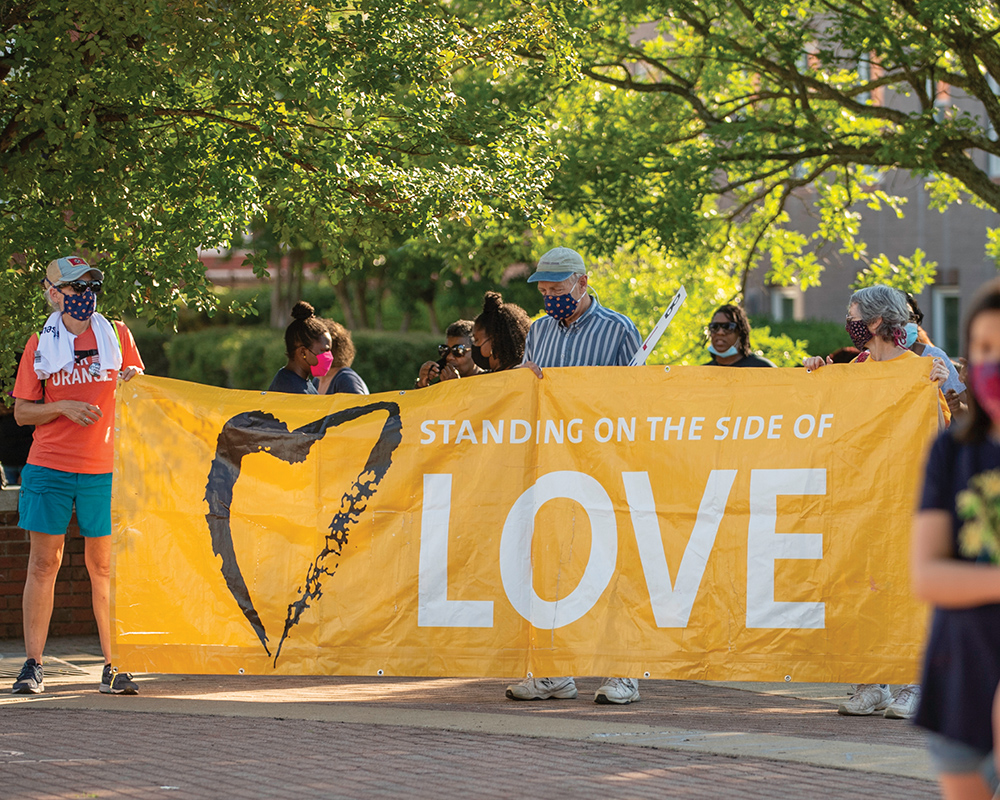 "Let's say that we the people will be free and all of us will be able to appreciate Juneteenth and the way it should be remembered," Jones said, "we are gonna make the difference." Some other speakers elaborated on the origins of Juneteenth and how those origins and the holiday's celebration are relevant today.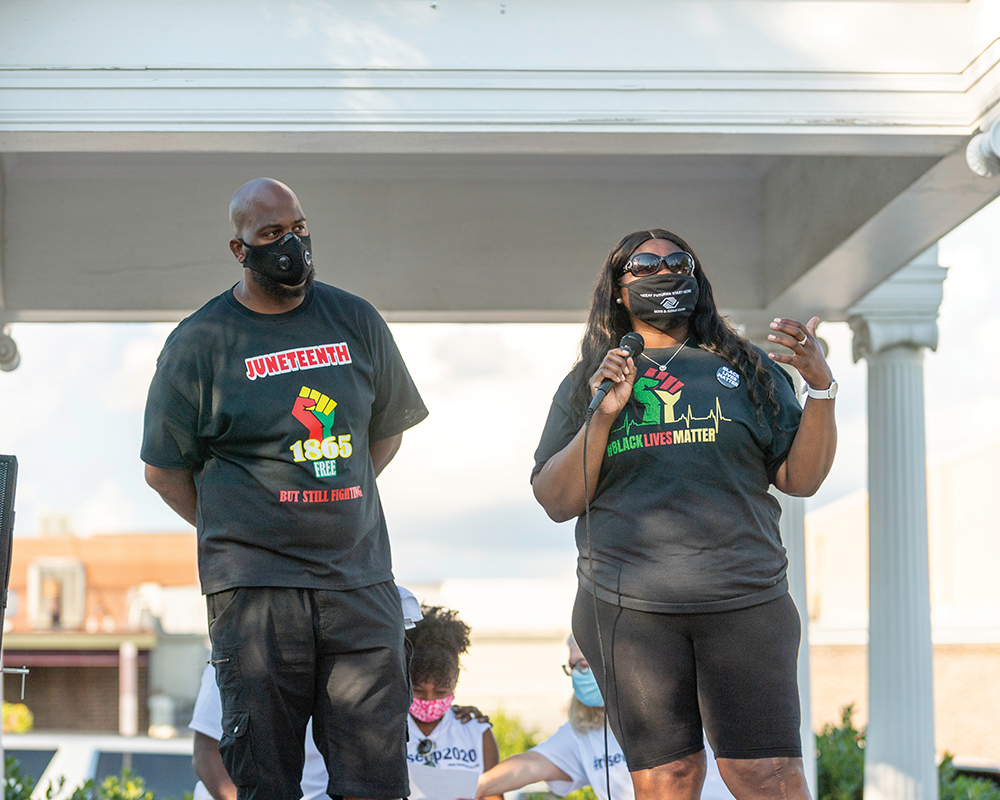 "Not all cops are bad… it's time to stop shaming cops… we are one community," Holmes said. There were several police officers present during the event, and they even joined in on the celebration when dancing broke out in the middle of the square. They also blocked off streets in downtown Opelika for all gathered to march from the square to City Hall and back.
There were booths set up to provide attendees with information about registering to vote, which Holmes said was important in making the march something more than just a gathering.
To see pictures of the march, go to page A7.