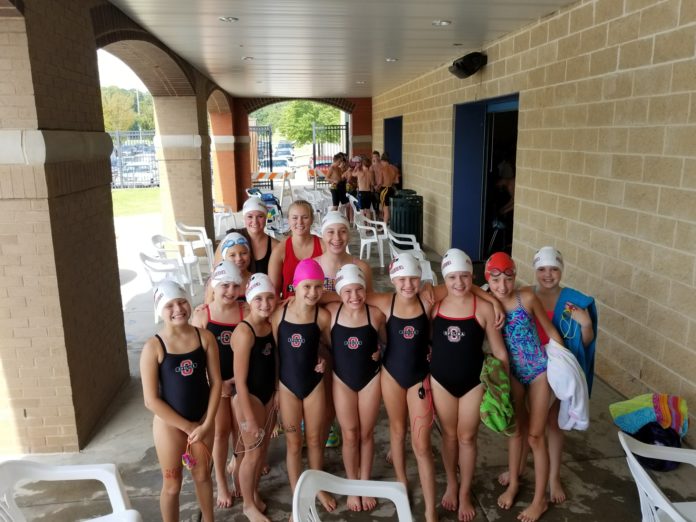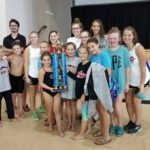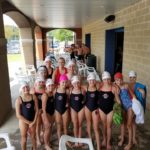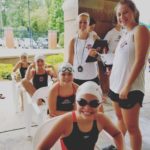 Special to the
Opelika Observer
Opelika Parks and Recreation hosted the 2017 Alabama Recreation and Parks Association (ARPA) State Swimming and Diving Championship last weekend. The Opelika SportsPlex and Aquatics Center welcomed more than 1,500 swimmers, representing 35 teams from all over the State of Alabama, to compete in individual swimming, diving and relay events.
The Opelika Swim Team had 40 swimmers qualify to compete at the state meet. Those swimmers brought home eight gold medals, eight silver medals and 10 bronze medals. They had 69 swimmers place first-eighth place.
At the end of the meet, the winningest teams in small, medium and large divisions were honored at the awards ceremony. The Opelika Swim Team won their first State Championship in the medium team division, and the Auburn Aquatics Swim Team received third place in the large team division.
"I am very proud of how Opelika preformed this weekend, from our swimmers to all of our volunteers," said Opelika Swim Team Coach Carly Howell. "The City of Opelika should be very proud of these swimmers for bringing home the very first Swimming State Championship. We have worked very hard this year in and out of the pool, and it showed this weekend."
The ARPA State Swimming and Diving championship features the best swimmers ages 5-18 in Alabama. Howell said she was ecstatic to have 40 of their swimmers qualify to participate at this level.
"In the past we have had swimmers that have gone on to the Olympic Trials," said Howell. "We are so proud to have so many of our swimmers compete and win in this elite event."
This event attracts parents, grandparents and siblings of competitors to watch them compete on such an elite level. Between the visiting swimmers and their families, the Opelika SportsPlex hosted 6,000 people during the weekend.
"This kind of crowd helps our retailers, downtown shops, restaurants and hotels, as well as showcases our amazing Sportsplex facilities," said Opelika Mayor Gary Fuller. "I am extremely proud of our Opelika Parks & Recreation Department. Sam Bailey and his team pulled off an enormous event with much success. Hosting more than 1,500 swimmers takes a ton of planning, logistics and volunteers to organize an event of this magnitude."
Howell said hosting an event of this size would not be possible without the help of their volunteers.
"We have been blessed with an amazing crew of parents, grandparents and volunteers who took time off work and gave up their weekend to help us with this event," said Howell. "They worked really hard to ensure that all of our guests were taken care of and that we had a successful event."
The State Swim Meet event finished on time, a rare feat for an event of that size. Numerous out-of-town coaches and guests complimented the staff on running a well-organized event.
"It was an amazing opportunity to host the ARPA State Swimming & Diving Championships here at the Opelika Sportsplex," said Bobby Poer, Aquatics Director. "We got the opportunity to show off our beautiful city and our hospitality while becoming a big part of childhood memories for over a thousand kids and their families from all over the state of Alabama.
For a full list of winners from the meet, turn to page B2.