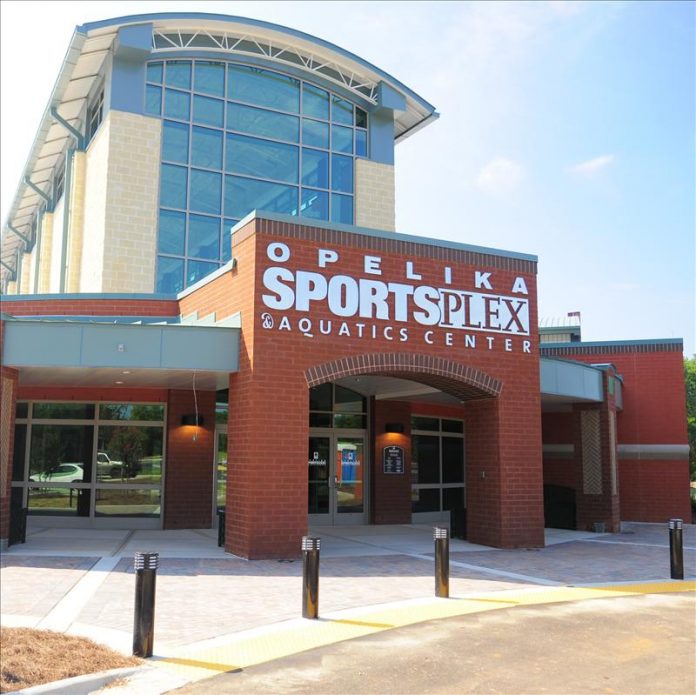 Special to the Opelika Observer
The Opelika SportsPlex and Aquatics Center is hosting the Alabama Recreation and Parks Association (ARPA) State Swimming and Diving Championship on July 25-27, a three-day event that will feature more than 1,300 of the world's top swimmers.
The swim meet will begin Thursday at 9 a.m. with a dive meet at Samford Pool in Auburn. Friday and Saturday's events will be held at the Opelika Sportsplex and Aquatics Center, utilizing the center's 25-yard indoor pool and eight short-course competition lanes. Automatic timing will be provided by Colorado Timing System with HYTEK interface, the same technology used at the Olympic Team Trials.
The swim meet offers divisions from 6U to 18U and includes all of the competitive swimming styles including freestyle, backstroke, breaststroke, butterfly, individual medley and relays.
All the attending swimmers must compete at the district level in order to qualify to swim at state. The Opelika SportsPlex hosted the District V Swim Meet July 14 and 15 and had more than 300 swimmers representing seven cities. Of Opelika's 53 athletes that competed in district, 43 will advance to the state championship. Opelika placed third overall, winning 23 of 86 events.
"We had a great district meet," said Head Swim Coach Tyler McGill. "We had over 100 best times, and we are looking forward to swimming fast at state."
According to SportsPlex Special Events Coordinator Mandy Johnson, the total number of swimmers along with their families could create an influx of more than 5,000 people in Opelika during the state championship.
The last time Opelika hosted this event was 2017. According to calculations from the Auburn-Opelika Tourism Bureau, revenue from lodging, transportation, retail, food and beverage, recreation and business services generated more than $1.9 million in economic impact that year.
Admission to the swim meet is free to the public, but there will be a $5 charge for swim meet parking. On-site food vendors will provide food and concessions throughout the meet. Space will also be provided for outdoor tents and tailgating.
Opelika Sportsplex members and guests are asked to note that because of the swim meet, the Aquatics Center and Basketball Gym will be closed Thursday through Saturday and all facility activities will be cancelled those three days.
For more information, 334-705-5560.