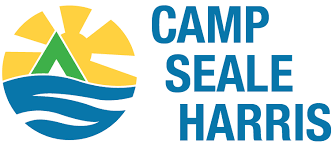 Special to the
Opelika Observer
On April 13, Camp Seale Harris for children with diabetes will host the annual Diabetes WALK for Camp Seale Harris from 9 a.m. to noon at the Opelika SportsPLEX.
The Diabetes WALK will feature a free family friendly 1K and 5K fun-run/walk around the green space at the back of the Opelika SportsPLEX, DJ Todd Blackmon, a bounce house and face painting for kids and free healthy snacks for all participants. Each participants' fundraising efforts or donations will enable kids to attend Camp Seale Harris – Alabama's only diabetes camp. Type 1 Diabetes is an incurable autoimmune condition that cannot be prevented. Camp Seale Harris gives children independence and confidence in managing diabetes, and support from friends that understand. Camp Seale Harris gives them skills and hope to be healthy and live well.
Those interested can register for the Diabetes WALK by visiting https://secure.qgiv.com/event/auowalkforcsh/. There is no registration fee to participate. All participants that raise $50 or more in donations will receive an official Diabetes WALK t-shirt, or they can be purchased for $10 at the event.
Sponsors:
Blue Cross and Blue Shield of Alabama, EAMC Diabetes & Nutrition Center, OmniPod, Southern Union State Community College Mu Alpha Theta, Target, Wright's Market, Lowe's, Home Depot and Sam's Club. Join them as they welcome the community to a day of healthy activity and diabetes awareness.
Camp Seale Harris is a program of Southeastern Diabetes Education Services (SDES) a 501(c)(3) nonprofit that encourages, educates, and empowers children and their families to live well with diabetes. Year-round camp and community support programs provide direct services to over 1700 people statewide each year. Camp Seale Harris is accredited by the American Camp Association. To learn more about SDES-Camp Seale Harris, visit www.campsealeharris.org.