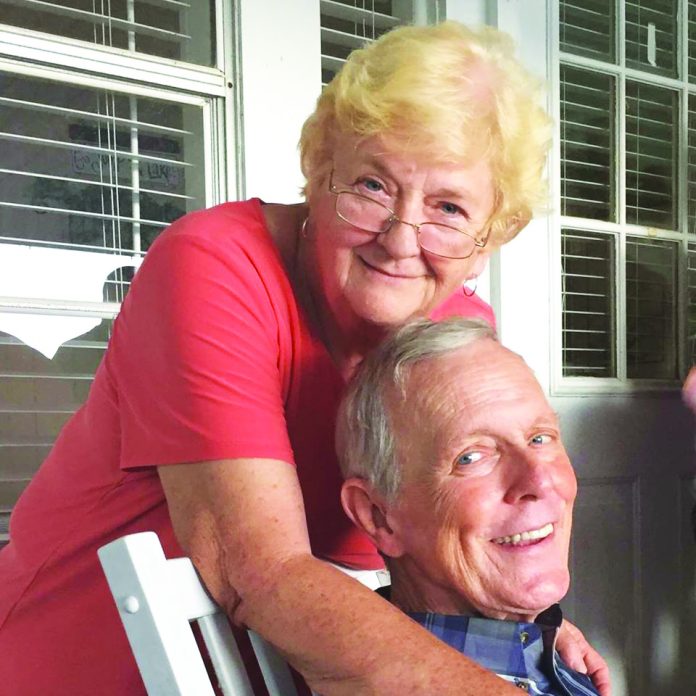 By Lawton Vallely
For the Opelika Observer
A beloved Opelika educator, Nancy McLeod, passed away in her sleep last week. She was 77 years old.
An Opelika native and avid Auburn fan, McLeod earned her bachelor's and master's degrees in education administration from the university. She would go on to make a lasting impact on the area's local education system.
Career in education
McLeod began her career working at Hallie Turner Private School as a night teacher for four years. Then in 1973, she took on a full-time teaching position at Scott Preparatory School, which became Lee-Scott Academy in 1981.
After the two schools merged, McLeod stayed and added the role of coordinator of curriculum and instruction.
In 1987, McLeod took a job with Opelika Middle School, but returned to LSA in 1992 as the school's first elementary principal, a title she would hold until she retired in 2014.
Family
An Opelika native, McLeod was the daughter of the late Mr. and Mrs. W.T. Cooter Plant, Jr. and was preceded in death by her husband of 56 years, William (Bill) McLeod. The McLeod's have two children, David (Denise) and Molly (Greg), and four grandchildren, Matthew, Hannah, Caroline, Leah, and Dillon.
One of McLeod's granddaughters shared her favorite memories of her grandmother.
"My grandmother was a huge part of mine and my sister's lives," Caroline said. "She was present at every choir program, horseshow, graduation, and banquet. She even attended every single presentation of 'The Sound of Music' for which I was a character. I spent every single summer growing up at my grandparents' lake house and therefore spent every weekend with her and my grandfather."
Recognition and dedication
With more than 40 years of experience in the education field, McLeod's efforts were recognized when she was inducted into the Alabama Independent Schools Association Hall of Fame in 2013.
A high honor designed to recognize individuals who have made significant contributions to their schools, this passion and dedication for education was a trait she passed down to Caroline.
"My grandmother (Mimi) and I both share the passion of educating and shaping young minds," Caroline said. "Mimi always went the extra mile for her students. I heard story after story at her visitation about how she helped shape certain kids into the men and women that they are today. I would say that if I turn out to be half of the educator that she was I will have had a very successful career."
Loss for the community
Through social media, many community members expressed their condolences and shared how McLeod's life inspired others to pursue a career in education.
"Ms. McLeod was one of the major reasons I chose LSA 12 years ago," wrote Elizabeth Anne Cater Childs. "My children loved her dearly. So very sad to hear of her passing."
"Though she (Lexie) was so influenced by 'Mrs. McLeod,' the four-year-old who cried on her first day of class won't be able to make the celebration of Nancy's life at a church we all attended," writer/public speaker Kirk Walden wrote in a blog post March 7. "No, because that day will be Lexie's last (day) of student teaching a class of … kindergarten students."
A funeral service honoring McLeod's life was held March 9 at Trinity United Methodist Church, and she was laid to rest at Garden Hills Cemetery.