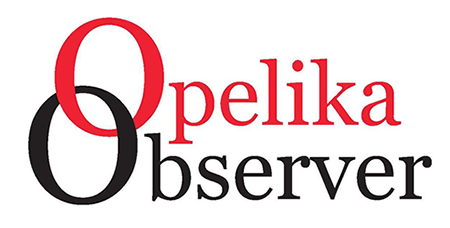 CONTRIBUTED TO
THE OBSERVER
OPELIKA —
The Southern Economic Development Council (SEDC), the largest regional economic development association in North America, has recognized Opelika, Alabama, for economic development excellence in the American South. The SEDC annually reviews economic development projects submitted from organizations throughout the council's 17-state footprint to evaluate innovation, collaboration and impact, among other attributes. This year, during a ceremony at the 2022 SEDC Annual Conference in San Antonio, Opelika Economic Development took home the top honor for community size 15,001 – 40,000.
"Every year, SEDC recognizes those southern communities that move the needle for economic development excellence," said SEDC chairman Frank McCrady. "In 2022, we proudly recognized those communities by selecting them as CEDA Award Winners. Congratulations to all who participated and ultimately were recognized for this notable achievement. The American South remains strong in the attraction and retention of jobs as a result of your diligence."
In 2019, Opelika Economic Development began exploring ways to share Opelika career opportunities with the 2,000-plus Fort Benning soldiers transitioning each year from active duty to civilian life. It was quickly determined that the Army's Career Skills Program (CSP) would be the perfect vehicle to reach this untapped talent pool. Traditionally, CSPs are approved by the Department of Defense with individual companies through developing a M.O.U. for operating a non-paid internship program to provide training and job placement for transitioning soldiers. While still on active duty, these soldiers spend four months working full-time for an approved company learning new skills and embracing the corporate culture with hopes of being offered a job at the internship's conclusion.
Conventionally, CSPs have always been approved at the individual company level, but Opelika decided to try an atypical approach and apply as the nation's first Citywide CSP, which would allow internships with all companies within the city. After a lengthy process, Opelika was approved in August 2021 and became the nation's first citywide CSP. The two primary benefits of this new approach were: (1) individual companies did not have to go through the lengthy approval process and would not be responsible for all the reporting requirements; and (2) soldiers could participate in more than one CSP internship and increase their skills training and chances for a successful outcome.
Numerous Opelika companies are now participating in this program to help fill their workforce shortages and skills gaps by engaging a talent pool of well-trained and disciplined veterans. Since launching the CSP, Opelika has expanded its efforts to include assisting other veterans and military spouses with direct hire opportunities and initiated their "Vets Choose Opelika" incentive program offering assistance with down payments on homes, reimbursement of utility activation fees and one-year family memberships to the Opelika Sportsplex & Aquatic Center.
"The Opelika Economic Development team, led by Director Lori Huguley, CEcD, sets Opelika apart from any other city in the nation," said Opelika Mayor Gary Fuller. "I am extremely proud of their unconventional thinking and extraordinary effort in developing the Career Skills Program. I can't wait to see how the program positively impacts veterans and businesses in our community."
SEDC reviewed member submissions within business retention and expansion, business development, community development and community involvement categories. CEDA Awards are presented annually at the SEDC Annual Conference, the council's largest event. The 2022 gathering featured 400 professionals that convened over four days to celebrate and promote new economic development throughout the American South.
For more information, please contact John Sweatman, economic development project manager for the city of Opelika, at 334-705-5115.