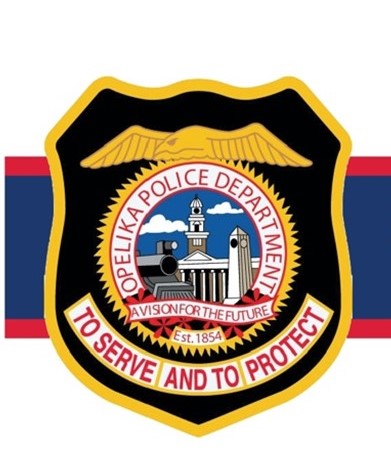 BY KENDYL HOLLINGSWORTH
KENDYLH@OPELIKAOBSERVER.COM
OPELIKA — The Opelika Police Department (OPD) at noon on Sept. 21 announced the arrest of a 12-year-old juvenile in the case of two recent threats made to Opelika Middle School.
The announcement comes less than two hours after OPD Chief Shane Healey and Opelika City Schools Superintendent Dr. Farrell Seymore answered questions about the incident at a press conference.
The following is a statement released by OPD about the arrest:
"On 09/20/2022, the Opelika Police Department Detective Division began investigating a threat to Opelika Middle School that had been posted on social media. The next day, 09/21/2022, law enforcement was made aware of a second threat that was also posted on social media involving the Middle School.
"Officers responded and safety evacuated the building. During the investigation, a twelve-year-old juvenile was developed as a suspect. The juvenile was arrested on 09/21/2022 on two charges of Terroristic Threats, one for each incident. The case will be presented to Juvenile Court.
"This case is still under investigation and additional charges are pending. If you have any information on this incident, please contact the Opelika Police Department Detective Division at (334) 705-5220 or the Secret Witness Hotline at (334) 745-8665. Tips can be submitted through our Opelika Police Mobile App. You may wish to remain anonymous."
To watch the press conference, visit The Observer's Facebook page: Opelika Observer.