By Robert Noles
Photojournalist
For the fifth year in a row, a local merchant played "Secret Santa" by giving the Opelika Police Department money to help those in need and strengthen their bond with the community they serve.
OPD's Lt. Tony Amerson helped hand out 10 Christmas cards, each filled with a brand new $100 bill.
Distributed to Opelika citizens, each recipient exhibited gratitude and an appreciation for what they had received.
One recipient, a lady with four children leaving a grocery store with only a handful of groceries in her cart, said she would use the money to buy Christmas presents and a pair of shoes for her young daughter.
Inside the store, Amerson approached a woman on the toy aisle. Unsure of why a police officer was approaching her, she turned her buggy away and went down another aisle. Once she got the card, a smile came to her face. A store employee saw what happened and she gave the customer a hug and was so happy for the woman that Amerson decided to give her a $100 Christmas card.
Lastly, a child with a big smile caught Amerson's eye, and he walked over and presented her mother with a Christmas card. Mother to seven children and three foster children, she said she was trying to purchase Christmas presents for each of them, which the $100 gift helped make possible.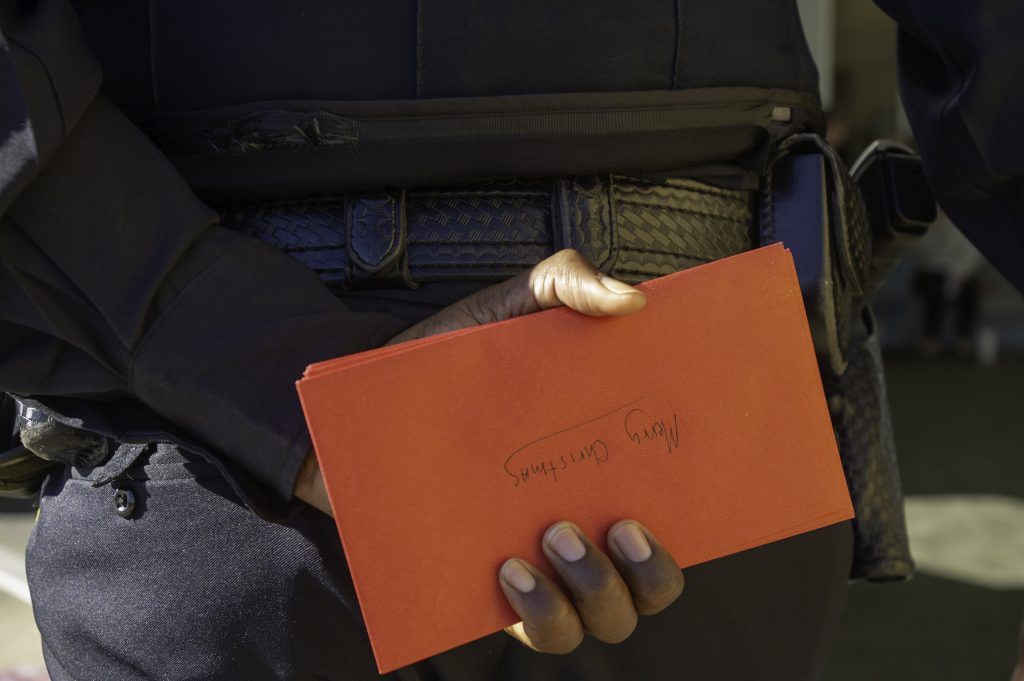 2018-12-22 OPD Secret Santa

2018-12-22 OPD Secret Santa

2018-12-22 OPD Secret Santa