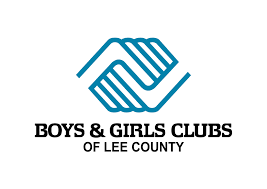 It was the summer before my 6th grade year when I first walked through those blue doors at the Potter-Daniel Unit located in Opelika. I was nervous, and honestly, a little intimated. Would these kids like me? Would they make fun? Like most pre-teens, I was very worried about what people thought of me. But unlike most pre-teens, I had been going through some very tough times that unfortunately would get tougher as I got older. You see, I had just moved to Opelika from LaFayette, after being tossed around for years from living with my mom to living with my grandmother. My mom had a problem with drugs. She tried the best she could, but my life with her and my two younger sisters was unstable and volatile at times. That summer it was decided that me and my two sisters should permanently live with my grandmother in Opelika. So that day as I walked through those blue doors, I hoped people wouldn't notice my emotional scars and would accept me for who I was.
I was shy, but it didn't take long for the staff to get me to open up a bit. I gradually began to make friends with the other kids there. It was a happy atmosphere and after coming from so much negativity, it was a relief. I looked forward to walking through those blue doors every day after school my 6th grade year. The Boys & Girls Clubs of Greater Lee County had become my safe place. It was my safe place emotionally. I was able to participate in programs that rebuilt my self-esteem, like Smart Girls that taught me about healthy relationships with others and myself. I was able to build positive relationships with staff that expected more out of me than anyone had before. I was expected to make good grades and was held accountable. If I was struggling in a subject, there was always someone there that would assist me, tutor me and most importantly, encourage me. As I entered my high school years, I graduated into the clubs Teen Program where our teen director and other staff took us around the southeast to tour different college campuses. I started to believe that maybe college would be an option for me.
During this time, I was still attempting to build a relationship with my mom as she continued her struggle with drug abuse. My sisters and I would spend some nights and weekends with her. She would have her ups and downs, but we always encouraged her that she could overcome this obstacle and she always encouraged us to be better. It was the end of my junior year and we were all hopeful that she had kicked the habit for good this time
My sisters and I were planning to stay with my mom one summer night, but a last minute event came up – so we didn't end up going. That night, June 10, 2017, my mom was murdered by a man who wasn't ready for her to change her life. My sisters and I were heart-broken and devastated. As I walked back through those blue doors of the Boys & Girls Clubs after my mom was killed, some of those same 6th grade insecurities came creeping back up. But the staff, my club friends, everyone there had become like family to me. As I entered my senior year, the Boys & Girls Clubs helped me through one of the darkest times of my life.
The Boys & Girls Clubs of Greater Lee County showed me that I had other options in life and if I worked hard, I could actually help people like my mom, like me. I'm proud to say that I was the Potter- Daniel Unit's 2018 Youth of the Year, I graduated from Opelika High School in May of this year and on Aug. 20, I will officially begin the next chapter of my life, studying Marriage & Family Pre-Social Work at Auburn University Montgomery, (coincidentally was the first campus tour I went on thanks to the Boys & Girls Clubs).
One of the programs that we participate in with the Boys & Girls Clubs is called Real Cents Real Change. In this program, we learned about financial responsibility including basic checking, savings, credit use, investments and returns on investments or "ROI's." I am sharing my story with you today to say "Thank you" for investing in me and to let you know that I am your ROI.
The Boys & Girls Clubs of Greater Lee County saved my life. I am the first person in my immediate family to attend college. I am excited for this next chapter of my life as I study to become a social worker so I can help youth just like me.
As I transition from Boys & Girls Club member to Boys & Girls Club Alumni, I ask you … will you invest in a kid that is walking through those blue doors for the first time this fall? Will you invest in the opportunity that the Boys & Girls Clubs of Greater Lee County gives to so many. I can promise you, your return on that investment truly is life changing. It was for me.
Sincerely,
Shanecia Little
Boys & Girls Clubs of Greater Lee County Alumni
Note: Boys & Girls Clubs of Greater Lee County is a partner with United Way and they encourage people to contribute to United Way.