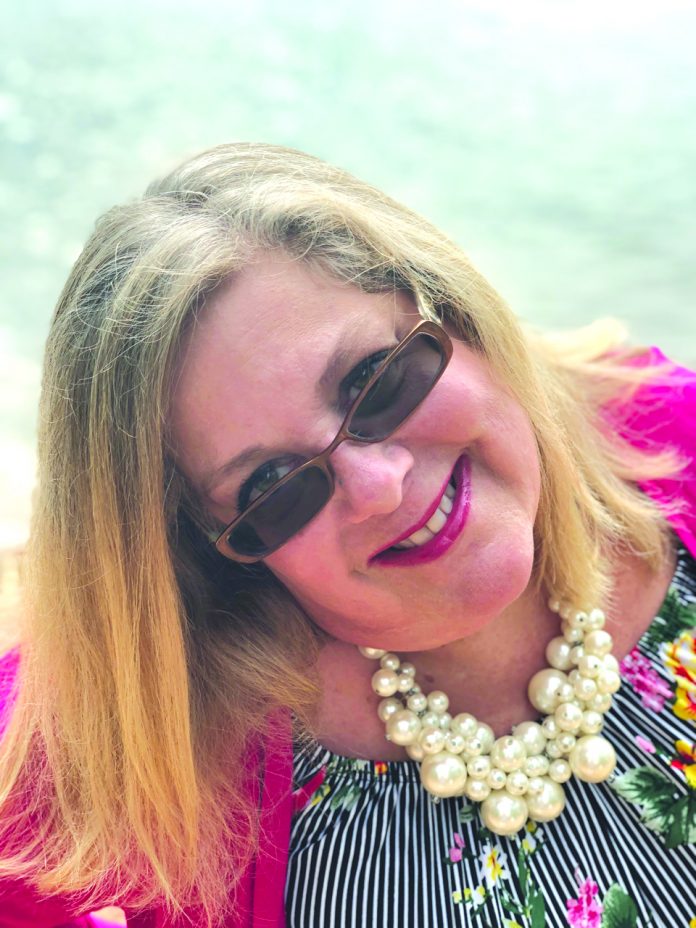 By Natalie Salvatore
For the Opelika
Observer
Novelist Lei Robison's recent book "Mill Village" takes readers back in time to the days of Opelika's historic Pepperell Mill and Village.
Spanning a time period from the 1940s to the 1990s, Robison's work combines two stories into one as the past and present intertwine. During the 1940s, the main character, Annie, ends up in an affair with a German soldier during the arrival of the German POWs. The story then takes the audience to the 1990s, when Chaz Champion, the owner of the mill, finds an old German dog tag. In search of its owner, he learns of Annie's story.
Although Robison lives in Hartwell, Georgia, her roots served as inspiration for the story. Born in Opelika, she grew up here and eventually attended Auburn University. Robison and her husband are also very interested in the mill, especially after it was burned down, which added to this story idea.
"I just started realizing that so much of the history of that area was getting forgotten," Robison said. "I just thought, I wanted to do something, because I was afraid that future generations would not even realize that the mill village even existed as it was. I did not even realize growing up that there was a German POW camp right outside of town."
In her childhood, Robison gained experience from visiting her grandmother, who worked at the mill and lived in one of the mill houses. She said she remembers going to the mill as a kid.
"Mill Village" was published last month and has been out since Aug. 14. Robison is currently working on another book that incorporates some of the same characters from this novel, with plans to write a third. A character introduced at the end of "Mill Village" will continue in the second book as more of her backstory is revealed.
Robison said she is also bringing more history into her next book, with a fictional character that plays for the Opelika Owls.
"A lot of people don't even realize that there was a semi-pro baseball team in Opelika during part of the '40s and '50s. I'm going to write this book similarly to the first one where it intertwines with a story that happened in the late '40s and early '50s," Robison said.
"Mill Village" is available for purchase via Kindle download or as paperback on Amazon.
Robison is tenatively scheduled to host a book signing at O Town Ice Cream in Opelika on Sept. 29 from 2 to 4 p.m.