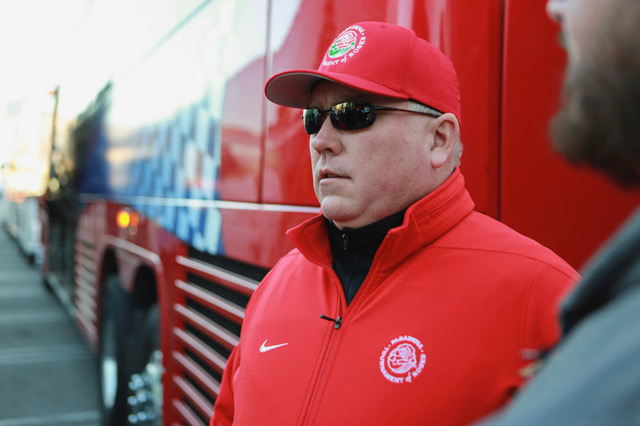 By Morgan Bryce
Editor
Opelika native Dr. Bert Johnson was able to lead members of the Lincoln-Way Marching Band in the Rose Parade in Pasadena, California Jan. 1, one of America's most beloved New Year's Day events and traditions.
One of 20 bands nationwide and internationally to receive the distinction, Johnson said he believes the group will always treasure the experience of performing in front of millions of viewers along the 5.5-mile parade route.
"It's probably hard for them to process how much memory this would be for them. When you start and turn the corner, you kind of get a view of the crowd and everything off in the distance, and it just looks like an endless ocean of people," Johnson said. "From talking to them and hearing what they were saying, I think a lot of them were overwhelmed and caught up in the moment in a super-positive way."
Organized by the Tournament of the Roses, the parade preceded the Rose Bowl between Ohio State and Washington, a 28-23 nailbiter Buckeyes win.
During their trip, Johnson said his group was also able to perform at Disneyland and with other participating Rose Parade bands in "Bandfest."
Johnson's band is comprised of students from the three-school Lincoln-Way Community High School District 210 in the southwestern suburbs of Chicago, including the cities of Frankfort, Manhattan, Mokena, New Lenox, Orland Park and Tinley Park. Since taking over as band director in 2003, the group has won multiple state championships and participates as a Bands of America member in regional and national competitions.
"Everybody kind of works in a bubble, and you think what you're doing is important. Then, once you take a step out of that bubble, you realize there's a lot of people who don't know that you even exist," Johnson said. "When you're working that hard at something and you feel like it matters, it is pretty overwhelming because you see the kids experience something like the Rose Parade and it transcends those bubbles. You're able to feel a little bit of pride and fulfillment when you've done something that's a little bit more sustainable and a little bigger than your average day at work."
At two years old, Johnson's parents Arthur and Sandra moved their family from California to Alabama. Johnson credits some of his success to his years spent in the Opelika City School system, with influential teachers including his first music teacher Rick Holland, Leon Fletcher, Jeff Hudson and band director Mike Stough.
"I was one of those kids that was all in to all of it doing sports like baseball and track but I was mostly a band kid. I was a trumpet soloist for (Stough) when he was the marching director … an important part of my life," Johnson said.
After high school, Johnson attended Auburn briefly before transferring to Michigan where he received his undergraduate degree in music education. He also holds masters and doctorate degrees from Governor's State University and Loyola University of Chicago, respectively.
Johnson, his wife Erika and daughters Ellery and Britton reside in Frankfort, Illinois.
For more information, visit www.lincolnwaymusic.org.