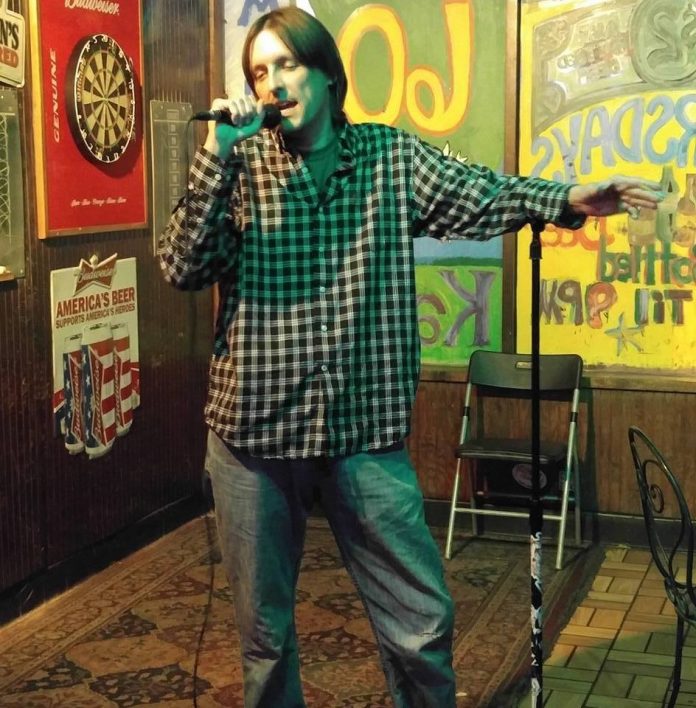 By Morgan Bryce
Editor
Opelika native and stand-up comedian Michael Statham will return as host of the second annual "Battle for O-Town Grand Finale" Jan. 25 at the Bottling Plant Event Center.
Recognized by Statham and others as "The South's Greatest Comedy Competition," the event will feature 20 up-and-coming stand-up comedians duking it out for the most laughs and a $500 grand prize. Atlanta's musical comedy group HT Rosen and The Kind will also perform during the event.
The finale marks the end of the 10-week competition, which draws comedic talent from across the Southeast.
Following is a list of the competition's finalists:
1. James Etchison – Smith Station. Etchison has been featured on the front page of Reddit and dubbed "The King Of One Liners" in Columbus.
2. De'Anthony Turner – Montgomery. As an on-air personality at 97.9 Jams FM, Turner has multiple acting credits and will be able to see him on upcoming series Boomerang on BET.
3. Tyler Shook – Atlanta. An up-and-coming comedian in the city, Shook was recently featured at the Atlanta Comedy Theatre.
4. James Kimbrough Jr. – Auburn. Veteran performer at the Stardome Comedy Club mainstage and local favorite.
5. Will Foskey – Atlanta. Another up-and-coming Atlanta comedian who has performed at the Punchline, The Laughing Skull, and the Earl and Rachel Smith Strand Theatre.
6. Charles Winston – Bessemer. A regular favorite at the Stardome Comedy Club, Winston has headlined the Chuckles Comedy House in Memphis. He has performed with multiple acts including Mike Epps.
7. Mark Viola – Atlanta. Viola is a national touring comedian based out of Atlanta.
8. David Dettmering – Auburn. An Auburn favorite, Dettmering just finished off an East Coast tour in New York City.
9. Herve Owens – Montgomery. Owens is known for his sidesplitting humor and can be seen on The Royal Underground Tour.
10. Kimberly Wilson -Somerville. Wilson is a comedian and improv specialist at the Somerville Playhouse.
11. Ernie Kennamer – Birmingham. Kennamer has been doing comedy since the 80s. He has performed coast to coast with big names like Sinbad.
12. Robin Sutton Clark – Birmingham. Clark is a standup comedian and improv actor. She is a veteran on the Stardome Comedy Club mainstage and has performed across Alabama and Georgia.
13. Matt Downs – Birmingham. Downs is a standup comedian and improv actor, making crowds laugh from Birmingham to Nashville.
14. Kaleb Cole – Auburn. Cole is a local comedian that has been killing stages in Auburn, Montgomery and Birmingham.
15. Nicole Sanders -Auburn. Sanders hosts the Oversight Comedy Show every week at Fat Daddy's and has performed in Auburn, Opelika, Birmingham and Columbus.
16. Junior Cook – Birmingham. Cook runs The Grown Up Comedy Show in Hoover and has performed at the Stardome Comedy Club in Hoover and Stand Up Live in Huntsville.
17. Jack Harney – Columbus. Harney is a favorite at the No Shame Theatre in Columbus and has performed at venues across Alabama and Georgia.
18. Joe Terrell – Auburn. Terrell is a local favorite that has performed in the Auburn-Opelika area and Montgomery.
19. Nick Morgan Moore – Montgomery. Moore, a native Australian, is a seasoned standup and improv comedian who has performed comedy on both sides of the pond.
20. Lekisha McCullough- Columbia SC. Lekisha had one of the funniest performances of all. She is a Comedian at The Comedy House in Columbia SC.