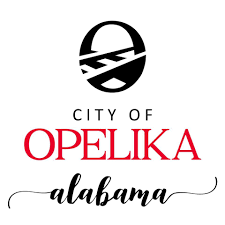 Special to the
Opelika Observer
Because of continued concerns with COVID-19, the Opelika Municipal Court has issued an extension to an emergency order put out on March 13.
This order shall remain in effect until May 15, or until such time as the Supreme Court of Alabama issues further orders related to the COVID-19 outbreak as it relates to the judicial branch. If no further orders are issued, court will resume on May 20.
Opelika Municipal Court will implement any required restrictions on occupancy and comply fully with the recommendations and requirements of the Safer-at-Home order concerning protections for employees and other individuals.
The court will reschedule all non-jail hearings previously scheduled between May 1 and 15. Court employees will be mailing continuance letters.
Please call the Municipal Court office to update your mailing address. During this order and to limit in-person contact, only inmates who have not made bond will appear in court. For more information, call 334-705-5196.
OPS
Opelika Power Services will extend the waiving of late fees, which began on April 6, until bills due before June 5. We will also extend the waiving of nonpayment fees and disconnection, which began on Feb. 10, until disconnections scheduled before June 15. OPS will continue to bill on schedule each month and payment is due as normal. We hope the extension of waiving fees for another month is helpful to our customers who need a little more time to pay.
OPS still encourages everyone to pay their bill monthly because the waiving of late fees, disconnection and non-payment fees is only until June 6. At this time, disconnection of services for nonpayment and nonpayment fees would resume after June 15. They will continue to monitor the COVID-19 situation and adjust as needed in the future.
Their lobby will remain closed until further notice. Our drive-thru window will be open each business day from 8 a.m. to 4:30 p.m.
Payments can be made at our drive-thru window, by mail, online at www.opelikapower.com or by calling OPS at 334-705-5170. If a customer needs to sign up for service or transfer service, they can call 334-705-5170 to speak to a customer service representative. If a customer has business that requires an appointment, they can call 334-705-5170 to schedule the appointment.
Our customers' health and well-being are important to us and they are putting measures in place to protect their safety and the safety of their employees. They also understand the need to be assured of electrical service at this time and have implemented steps to keep your lights on.
Call them with any questions or concerns.