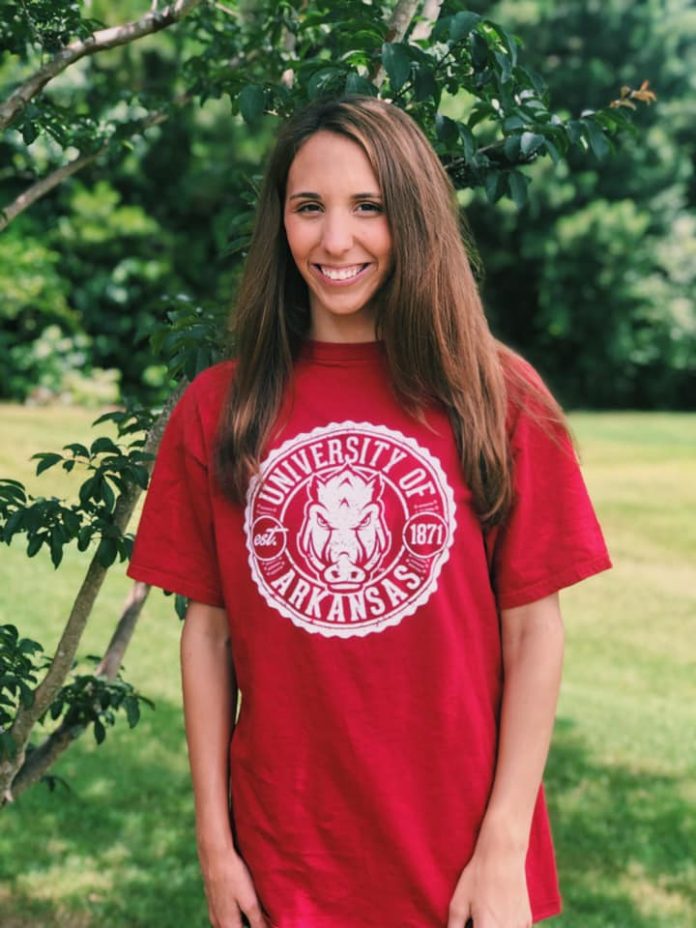 By Morgan Bryce
Editor
Rising Opelika High School senior swimmer Bradi Jones verbally committed last Monday to the University of Arkansas in a Facebook post.
In her post, Jones credited her faith and the solid cast of people in her life for helping "turn her dream into a reality."
"I am so blessed to announce my verbal commitment to further my swimming and academic career at the University of Arkansas. I can't thank Jesus enough for blessing me with this sport and countless opportunities to do what I love … super excited to be a part of the Razorback family! WOO PIG SOOIE!!"
At Opelika, Jones has made a name for herself in and out of the pool, turning in one of the state's best 100-meter breaststrokes in the 2017 AHSAA State Swimming and Diving Championships and was chosen to be part of the USA Scholastic All-American Team last fall based on her 3.8 overall GPA.
Several major Division I programs offered Jones, but she said she knew Arkansas was the right choice shortly after stepping onto its campus.
"I knew (right away) that I could call Fayetteville home for the next four years. I'm very thankful for my coaches, family, friends and mentors who have helped me through this process," Jones said.
Led by Sean Schimmel, the Lady Razorbacks' swimming program is a consistent force in SEC and NCAA meets. Junior Anna Hopkins was chosen to be one of 25 swimmers representing Great Britain at the 2019 FINA World Aquatic Championships in Gwangju, South Korea later this month.
During her time at Arkansas, Jones said she looks forward to competing against some of the world's best swimmers and proving her worth.
"My goal for the collegiate level is just to plain and simple get better and be the best swimmer that God put me on this earth to be, while making fun and exciting memories doing it. I have always believed in setting the highest standards for myself and nothing less is okay and I will definitely do so when getting this opportunity to do so against some of the best athletes in the world," Jones said.