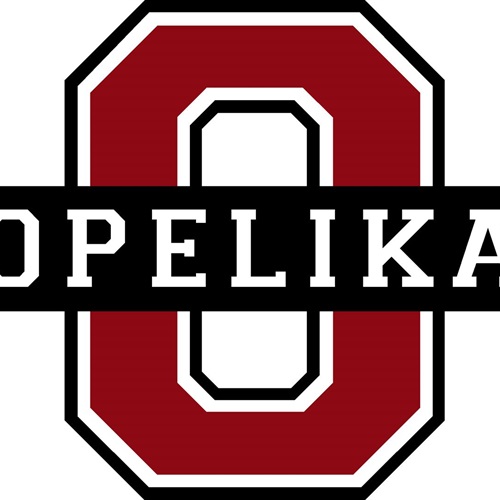 By D. Mark Mitchell
Opelika high football team started week two of fall practice on Monday. During an appearance on the "On the Mark" radio last show Friday, Coach Erik Speakman said he was pleased with how the first week of practice was going.
"We have more players practicing that last year. We (are) following practice guidelines from the AHSAA," Speakman said.
Senior Brody Davis is the starting quarterback, who earned the spot shortly after the end of the 2018-19 season. The Bulldogs have James Dawson anchoring the offensive line but need help controlling the line of scrimmage. The Stinson brothers, Jaylen and Jarrell, are a threat to score any time the football is in their hands.
Defensively, Jaylen is the best defensive back on the team. He is needed to be the defensive quarterback. Opelika continues to prepare for their home opener Aug. 22 against Callaway of LaGrange.
Opelika Softball
New Opelika Softball Coach Randy Belyue has announced tryouts for the coming 2020 season. Tryouts will begin at 4 p.m. Aug. 20 and 21 at West Ridge Softball Complex. Players must attend both days. All players trying out must contact Belyue by sending email to randy.belyue@opelikaschools.org
Players trying out should provide their own gloves, cleats, bats, softball pants, jersey/T-shirt, socks, etc. The Opelika Softball staff is now complete with two new full-time assistant coaches: Head Coach – Randy Belyue, Sarah Foreman, Todd Kysor, Jessica Kennessey, Charles Gagliano and OMS Coach Angela Mills.
Sam Mason Track/Why Did Ocs Name Track after Sam
Mason?
To my knowledge there is only one facility that the Opelika City School Board has named in honor of someone, that being the Sam Mason Track.
Sam Mason was born March 16, 1908 and lived until Feb. 19, 1968. He was a member of Trinity United Methodist Church.
Coach Mason began his coaching career in 1936 at Fairfax High School in Valley, coaching every sport. World War II interrupted his coaching duties at Fairfax. In 1945, after the war, Mason landed in Opelika where he assumed the coaching duties at Clift High School until 1959.
The first game, against Alexander City, ended up being a 13-6 Opelika victory. That team finished 9-0, his only undefeated season. In 1952, his team finished 5-2-2, earning an invite to the Azalea Bowl in Mobile. The game against McGill ended in a 0-0 tie.
Sam Mason won the "Rogers Trophy" signifying best all-around athlete status at Auburn University. His coaching and teaching career covered 26 years. Coach Mason started Opelika High School's track program.
Despite the school not having track in the beginning, Mason lined the football field at Moore Stadium and encouraged the students to try the sport. In 1973, when the track was completed on the OHS Campus, the citizens honored him by naming the "Coach Sam Mason Track".
Then Opelika City School Board Chairman Winston Smith T honored Mason during pre-game ceremonies of a Friday night game against Valley by announcing it would be called the Sam Mason Track.
Chairman Smith T added that the "the citizens of Opelika owe Coach Mason a debt of gratitude for his many years of dedicated service to the youth of Opelika." Opelika won that meet 17-0.
I remember seeing the track's name on a sign from 1974 until the track was renovated three years ago. The new Sam Mason sign is much smaller, located on the front of the press box and concession stand. History is important and when something is named in their honor, we should honor their wishes.
D. Mark Mitchell is sports director for iHeart Media, Alabama Dixie Boys State Director and vice president of the A-O Sports Council.