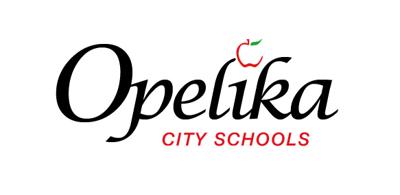 By Natalie Anderson
Staff Reporter
During today's school board meeting, the Opelika School Board watched a livestream from Gov. Kay Ivey in regards to what the remainder of the academic school year would entail. Governor Ivey stated that all Alabama Public Schools will move to instructional learning for the remainder of the school year.

All public K-12 schools will begin to implement a plan for the remainder of the 2019-2020 school year using alternate methods of instruction as established by the State Superintendent of Education Dr. Eric Mackey. The proclamation states that beginning on April 6, alternative methods will begin.
"Everyone has stepped up to the plate for every child," said OCS Assistant Superintendent Jean Miller. "(We're) assuring parents that they (teachers and staff) will be accommodating educational and critical standards online to meet the needs of the students."
In a statement released this evening, OCS Superintendent Dr. Mark Neighbors said the school system is committed to providing students learning opportunities through the end of the school year.
"We realize there are many unanswered questions at this time.  Once we have more information regarding  items such as graduation and final grades, we will communicate that with you. We ask for your patience as we continue to navigate this process," Neighbors said.
In other business, the board:
-approved minutes from previous meeting
-approved personnel recommendations
-approved a bid for equipment for the child nutrition program
-approved a pay request authorizing pay of employees performing additional duties as requested by the Superintendent, with certified employees receiving $30/hr and non-certified employees receiving $15/hr
-approved quarry resolution and
-reviewed financial reports for February.
The next meeting of the board is scheduled for April 28 at the OCS Board of Education facility, which is located at 300 Simmons St.