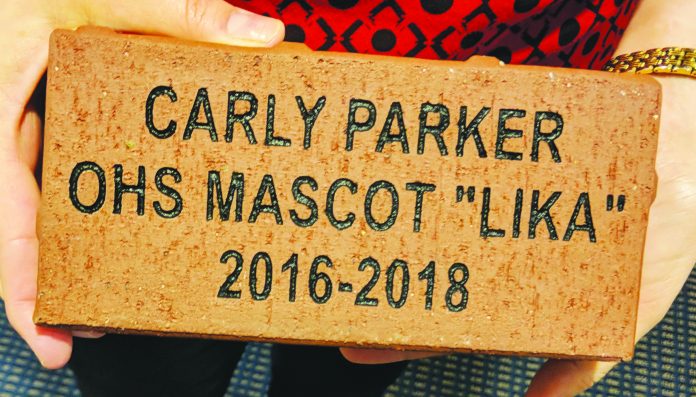 By Shawn Kirkpatrick
Opelika Observer
"We sure do appreciate all you've done for us – Dr. (Farrell) Seymore and everybody out there. It means a lot to our family that you recognize us and we are blessed," said Scott Parker.
The Opelika City Schools Board of Education began its meeting last Tuesday, by honoring 17-year-old Carly Parker, who died last December after a long battle with cancer. The board presented the Parker family – Scott, Miki, and Ava, with a resolution of appreciation, as well as an engraved honorary brick that will be put in the Dawg Walk at Opelika High School's Bulldog Stadium.
"We are blessed with the impact your daughter Carly Parker made, not only to our school, but also to our community," said Chairman Patsy Boyd Parker.
The board also approved a resolution in honor of retiring board member Katy Parrent Leonard.
It was Leonard's last meeting. She is retiring to Alexander City after serving on the board for 13 years.
Tipi Miller will be filling the seat as a new board member. Miller is the director of Keep Opelika Beautiful.
Other items on the agenda approved:
– classroom renovations at Morris Avenue Intermediate School, as well as bids for an HVAC system at the school
– consideration of a technology bid for WAN connectivity and internet access for all Opelika City Schools
– an amendment to the FY 2018 budget
– five different state field trips for Opelika High School Students.