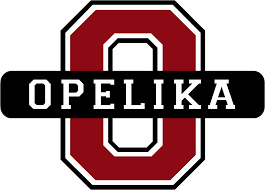 By Morgan Bryce
Editor
Members of the Opelika City School Board approved two major agenda items during their regular monthly meeting last Thursday at the Board of Education facility.
After four hours of budget hearings last week, the board heard a final overview and remarks on the FY2020 budget from OCS's Chief Finance Officer Chris Harrison and Superintendent Dr. Mark Neighbors. Harrison explained that the differences between the last two years of budgets was minimal.
Following are some factoids from this year's budget, according to paperwork provided by the board:
Projected FY2020 total revenues and other fund sources are projected to be $59.7 million with total expenditures totaling $58.1 million, resulting in a combined total equity ending balance of $17.8 million
Of the school system's 585.50 total personnel units, 320 of those are teachers. 431.77 of the total personnel units are state funded, 86.46 are federally funded and 67.27 are locally funded
Projected ending fund balances are expected to be $13.8 million, yielding in a 3.67 month reserve in the school system's general fund, more than three times than what is required by the Alabama State Legislature
Because of the 4% teacher's salary increase signed into law by Gov. Kay Ivey earlier this year, salaries and benefits are projected to increase $1.1 million (3.3%) from FY2019. Personnel costs account for 81.8% of OCS's general fund budget.
Board members also approved the calendar for the 2020-2021 school year, which is applicable to all Opelika City Schools.
Notable dates from this calendar include the students' first day back on Aug. 5, 2020, Thanksgiving and Christmas breaks on Nov. 25 to 27 and Dec. 21 through Jan. 1, 2021 and students' last day on May 20, 2021.
In other business, the board:
approved the hiring and resignations of six personnel within the OCS system
approved an out-of-state field trip for the 7th and 8th grade Opelika Middle School band to attend the Music USA Festival from May 1 to 3 in Orlando, Florida.
Opelika City School Board meetings are normally held on the fourth Tuesday of each month at 4 p.m., unless otherwise posted by the school system. Their meetings are held at the Board of Education facility located at 300 Simmons St. For more information, call 334-745-9700.