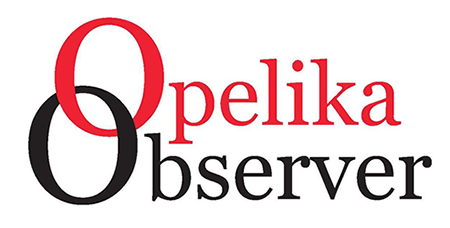 Courtesy of the
Opelika Chamber
Of Commerce
Under the leadership of new Chamber President Ali Rauch, the Opelika Chamber of Commerce announced it 9th Annual Total Resource Campaign (TRC) at a Kick-Off luncheon for the community volunteers on July 31 at Niffer's On the Tracks in Downtown Opelika.
"This eight-week campaign is the annual sponsorship and membership drive for the Opelika Chamber. It's the perfect opportunity for local businesses to plan for the future and select ideal marketing and event partnerships to help grow their business. With 240+ options to choose from, there's something for everyone," said Opelika Chamber President Ali Rauch.
Powered by Chamber Membership Director Jill Robinson, the campaign is designed to engage volunteers to communicate the broad range of products and services the Chamber provides to its members and to the area as a whole, while also seeking new members for the Chamber.
Nathan Kastner of Smith-Kastner Wealth Management, LLC said, "As a business owner, the Total Resource Campaign gives me the opportunity to design a custom sponsorship and advertisement strategy that best fit my business goals. And as an added benefit, it allows me to support the local Chamber of Commerce that does so much to bolster area businesses."
The Total Resource Campaign will run through September 29, 2020. Don't miss out on this chance to strengthen your business through networking events, professional development & leadership programs PLUS discounted advertising! For more information, contact Jill Robinson, 334.745.4861 or email jrobinson@opelikachamber.com.