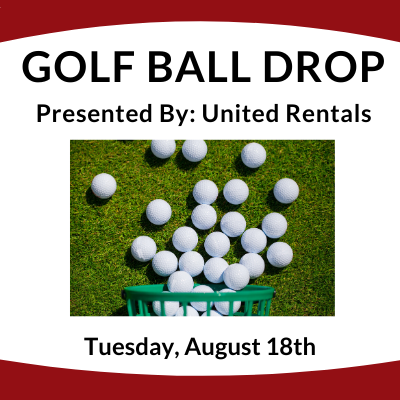 By Will Fairless
Associate Editor
The Opelika Chamber of Commerce is adding a new event to its annual Member Golf Tournament.
This year will be the 21st that the Chamber has put on the golf tournament, and it will be held at Robert Trent Jones – Grand National on Tuesday, Aug. 18.
The new event is a "golf ball drop" presented by United Rentals. Chamber members can purchase numbered golf balls, which work as entries into what's essentially a raffle, for $20 each, or they can pay $35 to get one golf ball, admission to watch the drop, and lunch at the event.
During the lunch hour of the golf tournament, a lift provided by United Rentals will raise all the purchased golf balls above a target and drop them. The person who bought the ball that ends up closest to the target will win $1,000.
One does not have to participate in any other part of the tournament to enter the golf ball drop, nor does one have to be present at the tournament to win the drop. It will be live-streamed on Facebook for those who are not in attendance.
For more information about the golf ball drop, email mkayler@opelikachamber.com or visit the Opelika Chamber Facebook page.