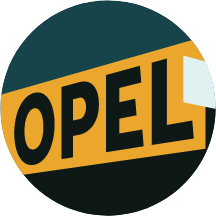 By Morgan Bryce
Editor
As is the case in other cities across the country, many small businesses in Opelika are facing economic challenges amidst the COVID-19 pandemic, particularly in the food-service industry.
Some of those financial burdens can be eased through Opel.org, a mobile and web-based platform created by Opelika resident Garrison Snelling to connect small businesses with their customers.
"When businesses started having to shut down or change up hours, switch to curbside, etc., I got really scared. I live right beside downtown (Opelika) and spend every day at the businesses there," Snelling said. "I felt like my way of life and the community I loved was being threatened. I've always wanted to use Opel to help businesses, but that need became much more pressing. My new goal is to try and save these businesses."
Snelling began developing the platform last year with a goal of helping businesses "remove barriers" between themselves and their customers to focus on having actual conversations with them.
Both businesses and individuals can create accounts on the platform. Businesses can use Opel to share information or details on upcoming specials with patrons while customers can create their own gift card which acts as a credit account to pay ahead for businesses or shops they visit on a frequent basis.
"My thought is, if I know I'm going to spend $50 at Side Track (Coffee), why not go ahead and pay them $50? I feel like this is all tied together through texting," Snelling said. "If Sidetrack restocks my favorite coffee, they could text me that it's back in stock. Or if I have a question, I can text Side Track. So far that's worked best for Order Ahead, but I could see that expanding into more uses in the future."
Several businesses are now actively using the platform, which includes:
-Ampersand Wine Bar
-Drive-By Tacos
 -Griff Goods
-John Emerald Distilling Company (to help manufacture hand sanitizer)
-Ristretto Lounge
-Side Track Coffee and
-Uniq Coffee.
"A couple of days after COVID-19 started to affect our area in terms of businesses shutting down or changing their model, my parents called me and asked if I could add the ability to donate through Opel," Snelling said. "I've seen our community come together in ways I never could have expected to support these businesses. And really it makes sense…in a town like ours, businesses form our community and support us probably more than we support them. It was so encouraging to see people jump on the opportunity to help out a business and the people they love."
For more information and updates, visit www.opel.org.