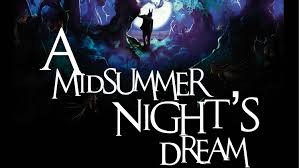 By Arnecia
Walker
For the Opelika Observer
Opelika High School's Theatre Society will perform William Shakespeare's "A Midsummer Night's Dream" Sept. 20 – 27 for their fall production at the Opelika Center for Performing Arts on the school's campus.
With more than 18 years of experience with OHTS, Director Revel Gholston has never done a full Shakespeare play, and decided that it was time to try something new.
"A Midsummer Night's Dream" happens to be one of Shakespeare's easiest plays to understand from the audience perspective and the students enjoy getting into it," Gholston said.
"A Midsummer Night's Dream" is one of Shakespeare's most popular works for stage. The play surrounds the events of young Athenian lovers and the trials that are faced, which are relatable during this day and age. The original production is typically around two and a half hours, but the script has been condensed for the fall production.
The cast has known their roles since May and has been rehearsing to tackle the tough language and elements of the play. The productions debut Sept. 20 and 22 at 7 p.m., Sept. 23 at 3 p.m. and Sept. 25-27 at 7 p.m. Tickets are available at the venue for $7 for students (college students included) and $10 for adults.
For more information about the production or tickets, call (334) 745-9715. OCPA is located at 1700 LaFayette Parkway.