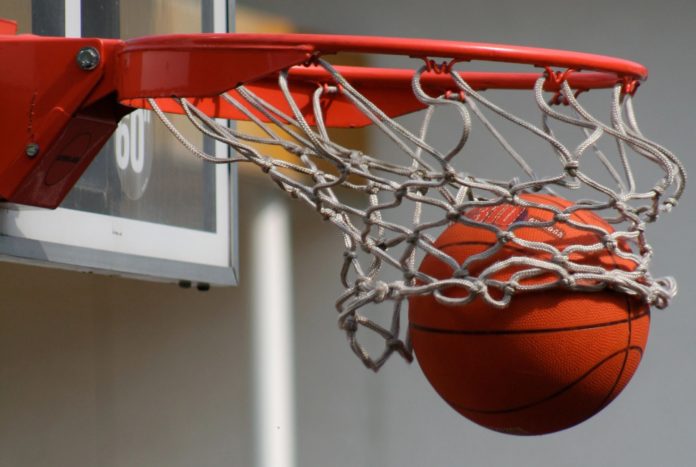 By D. Mark Mitchell
The Opelika City School System returned from the Christmas and New Year's holidays this week.
Three OHS teams participated in tournaments during the holidays, the girls and boys basketball teams and the wrestling team.
OHS GIRLS
BASKETBALL
The Opelika Lady Bulldogs basketball team travelled to Birmingham for the Ball 'N Powder tournament. Coach Devin Booth's team went 2-1 in the tournament, improving to 10-5 overall.
The Lady Dawgs opened the action with a 55-51 win over Helena.
Anita Payne led the team with 15 points and eight rebounds. Claire Worth and Abrea Green added nine points apiece. Alexis Browning added eight points.
OHS lost to Southwest Dekalb (Georgia) 68-35 in their second  game. Diamond Buchannon and Anita Payne scored 12 and 11 points respectively. Southwest Dekalb is a very talented team with two probable future D-1 players on the team.
Opelika finished the tournament with a 63-39 win over George Washington Carver High School of Birmingham. Diamond Buchannon led all scoring with 18 points. Teammate Anita Payne continues to play exceptional basketball, scoring 15 points.
OHS BOYS
BASKETBALL
Coach John Wadsworth is in his 10th season as the OHS boys head basketball coach. He has guided the Bulldogs to nine- straight winning seasons and nine-straight playoff appearances. But this season's team represents a very real challenge. The 2016-'17 Dawgs are 1-6 heading into January. There are several reasons the team is struggling to win games.
OHS is "vertically challenged," in modern sports jargon. In English, they have no height: the tallest player is 6'2″ and he has no playing experience.
They are also "experience-challenged:" only one player returns from last year's team. Coach Wadsworth believes in playing the "best/strongest" teams he can schedule. Generally this helps his team prepare for the postseason. But the difficult early season schedule is particularly hard on young,inexperienced  players and the early season won-loss record.
Opelika lost three games in the LaGrange Holiday Tournament last week. All three of the teams are ranked in Georgia high school basketball.
Coach Wadsworth is playing with several freshman, sophomores and juniors. The team will continue to improve as area play approaches.
The Bulldogs' new area opponents consist of Benjamin Russell and Wetumpka. The regular season champions are automatically in the playoffs and will host the area tournament. The second- place team also qualifies for the playoffs.
BASKETBALL
HOSTS
AUBURN
The Opelika girls and boys will each host rival Auburn Friday at the OHS Sports Arena starting with the girls game at 6 p.m. The boys will follow.
OHS
WRESTLING
The Opelika wrestling team participated in the Barry Mask Invitational, hosted by Wetumpka last week.
Sixteen Bulldog grapplers wrestled at least five matches. At the end of the tournament Opelika placed three wrestlers in the top six, three in the top five and one finished in third place.
Freshman James Dawson, 220 lbs., won three of five matches including three by pins. Dawson earned third place with 27 points.
Des Shuman (126 lbs.) scored 35 points,  Timmy Tolbert (152 lbs.) scored 37 points and Wanya Boler (195 lbs.) scored 18 points to finish fifth in their respective weight classes.
Quintrell Wiliams (106 lbs.) , Tory Birdsong (138 lbs.) and Roberto Martinez (195 lbs.) each scored enough points to finish sixth in their weight classes.
Opelika finished eighth out of 20 teams in the tournament.
The wrestling team also participated in a tri-match Tuesday night against Wetumpka and Stanhope Elmore at Stanhope Elmore High School.
The results were not available at press time.
OPELIKA
ATHLETICS
WEBSITE
Opelika High sports fans can keep up with OHS athletics online at www.opelikaathletics.com This is the official site of Opelika athletics. You can find schedules, results and news from all sports.
D.Mark Mitchell is sports director for iHeart Media, Alabama Dixie Boys State director and vice president of the  A-O Sports Council.