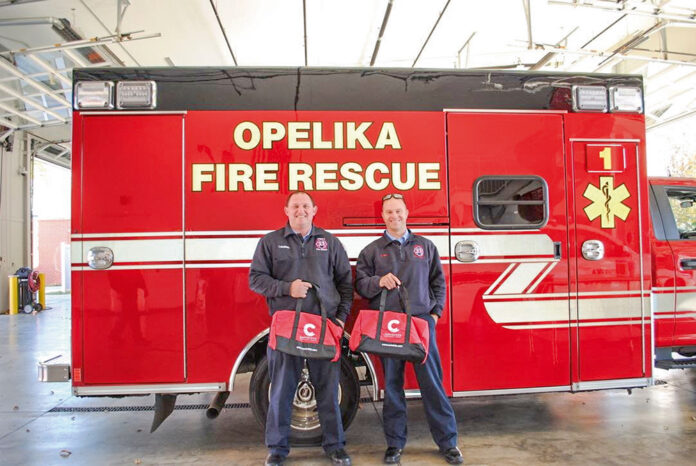 Contributed by the city of Opelika
The Opelika Fire Department received a donation of Carter Kit Sensory Bags from the Autism Society of Alabama! Carter Kit™ Sensory Bags were created as a tool to assist first responders arriving at a scene with a special-needs child. Children with Autism Spectrum Disorder (ASD) can become distressed through trauma, anxiety, depression and learning challenges. It is the Carter Kit's™ mission to make the world a better place, by developing and promoting an affordable means to address common comfort and security needs of children in crisis.
The Opelika Fire Department appreciates the generosity of the Autism Society of Alabama for supplying us with these sensory bags at no cost. These bags are now part of our rescue trucks' inventory and will be a valuable resource for our service to the citizens of Opelika.