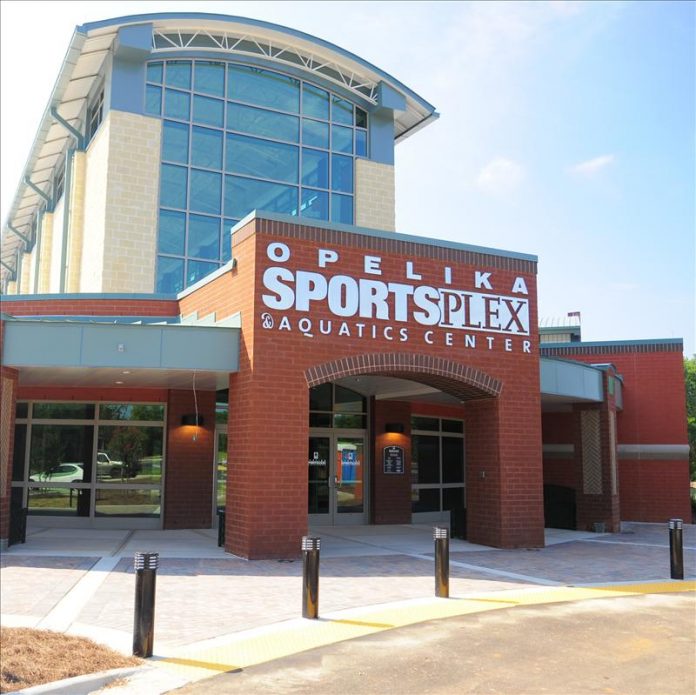 Special to the
Opelika Observer
The temperatures are falling, and Halloween is drawing nearer. In preparation for this haunted holiday, Opelika Parks and Recreation will host five different Halloween events within seven days.
The Covington Recreation Center's "Spooky Drop-In" will be held Oct. 25 . Children in the 3rd-5th grades can come enjoy games, food and a haunted house. Admission is $5. Pre-registration is not required.
This event is a precursor to the popular Drop-In program that takes place each Winter. Through providing a fun, themed event specifically for those drop-in students, Covington staff said they hope to get more children involved and excited to return to the program.
For children who have not picked out their pumpkin yet, the Great Pumpkin Splash offers a unique opportunity for children ages 6-12 to acquire one. Children can come pick a pumpkin out of the Opelika SportsPlex pool Oct. 26 from 6-8 p.m.. Pumpkin decorating and free swimming will follow.
For those wanting to watch a Halloween classic in preparation for the holiday, the Opelika SportsPlex will be showing Halloweentown Oct. 28 from 6-8 p.m. Families of all ages are welcome to attend this free event. Popcorn, candy and soft drinks will be available for purchase.
Opelika's Halloween event line-up will draw to a close Oct. 30 with the Fall Festival and Children's Carnival. Children 12 and younger can come to the Opelika SportsPlex soccer fields from 5:30-8:30 p.m. to play games, win prizes, jump on inflatables and take a ride on the hayride. Children are encouraged to wear their Halloween costumes and bring a treat bag.
Admission is free, but individual games and activities will require tickets or an all-access wristband to participate. Tickets and wristbands can be purchased in advance at the Opelika SportsPlex front desk or they can be purchased the night of the event. Tickets are 25 cents each, child wristbands are $10, and a $1 adult hayride wristband will be available to adults wishing to ride the hayride with their child.
"This event is a great way for families and friends in the community to get together for fellowship and fun," said Laura Leigh Chesser, public relations coordinator. "It offers a safe, well-lit atmosphere for children to have fun and collect candy and prizes. It's a great addition or alternative to traditional trick-or-treating."
For more information about all Opelika Parks and Recreation events, visit www.opelikaparks.com.
The Opelika Sportsplex is located at 1001 Andrews Road.