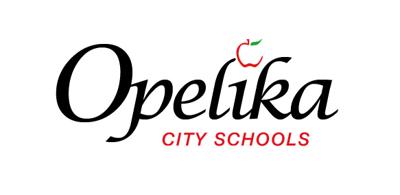 The following letter written by Superintendent Dr. Mark Neighbors was posted on the Opelika City Schools website yesterday. It has been copied in its entirety below and a PDF of the letter is embedded beneath.
Dear Parents/Guardians,
I wanted to take a moment to touch base with you to update you on our plans for the next few weeks in regard to the Coronavirus COVID-19 outbreak and schools being closed. We realize that being absent from school can be difficult to many children so we are trying to alleviate some of that stress by providing a connection to school and their teachers. While we have not received final guidance from the State Department of Education or the Governor's office, we believe it is prudent and in the best interest of our students to plan AS IF we are not returning to campus for the remainder of the school year.

This week, we are developing an instructional plan to provide critical content to students by each grade span. In order to provide continuity and consistency of instruction, our administrators are working on an instructional plan that will help provide critical content to students while our schools are closed. Our goal is to roll out instructional resources to students by March 30.

Information will be provided by your school principal on the school website to access instructional resources. Later this week you should receive a phone call from your child's homeroom teacher (grades K-8) and AO teacher (grades 9-12) to check in and make sure your students know how to access the school website.

Our plan is to focus on critical content so students will be prepared for the next school year. We are awaiting guidance from ALSDE for clarification on many issues including grades, graduation, earning course credits, etc. This is an ever evolving situation and we ask for patience as we finalize the details.

Sincerely,

​​​​​​​

Mark Neighbors, Superintendent