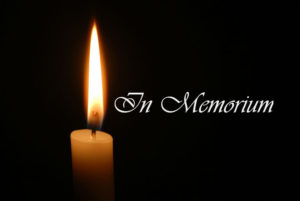 Kenneth W.
Clevenger
1934 – 2018
Mr. Kenneth W. Clevenger of Opelika, 83, passed away, September 27, 2018 at Bethany House in Auburn.
Mr. Clevenger was born on October 12, 1934 to Mr. Earl and Mrs. Edna Clevenger in Spring Valley, OH. Mr. Clevenger was formally President of Central Bank here in Opelika, and he worked for 20 years in banking in Houston, TX. Mr. Clevenger was a veteran who proudly served in the United States Air Force.
He is preceded in death by his parents: Mr. Earl Clevenger and Edna Clevenger.
Mr. Clevenger is survived by his wife of 61 years, Bobbie Dillard Clevenger; Sisters-in-law: Anna Wiggins and Juanita Fulk; Brothers-in-law: Landen Dillard and Homer Dillard; and numerous nieces and nephews.
A memorial services for Mr. Kenneth Clevenger was held Tuesday, October 2, 2018 at 2:00 p.m. at Auburn United Methodist Church Founder's Chapel. A visitation was held one hour prior to the service in the chapel. Dr. George Mathison officiated.
In lieu of flowers the family suggests memorial be made to Bethany House in Auburn.
Jeffcoat-Trant funeral Home directed.