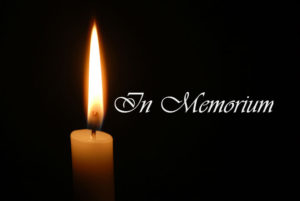 William James "Bill" Samford, II
William James "Bill" Samford, II died on Monday, June 4, 2018 after a brief illness at Baptist South Hospital, in Montgomery, AL. He was 82 years old.
Bill was born on March 14, 1936 in Opelika, AL and except for a few years for education and military service was proud to call Opelika home for most of that 82 years.
He is survived by his wife, Nell Allen Samford; children: Mary Catherine Samford (Brenda Walker) of Ashville, NC; William Allen Samford (Jan) of Auburn, AL; his sister, Aileen Samford Walpole of John's Island, SC; as well as six grand-children: Austin Samford Walker; Kristen Samford-Walker; Candace Samford-Walker; Haley Pugh Scheiblauer (Lane); Mitch Pugh (Kelly) and Peyton Pugh.
Bill was preceded in death by his parents, Thomas Drake Samford, Jr. and Aileen Maxwell Samford; his son Matthew Thomas Samford and his brother Thomas D. Samford, III.
Bill was educated in the public schools of Opelika and Christ Episcopal School, Arden, NC. He obtained his undergraduate degree from the University of Alabama. While there he was a member of the Alpha Tau Omega social fraternity. He also met and married in 1957 his wife of nearly 61 years, Nell Allen Samford who has been at his side every day until he drew his last breath. After graduation, he was commissioned and served in the U.S. Army. After his military service ended they returned to Tuscaloosa and the University of Alabama School of Law. After graduation, in 1961 they moved back to Opelika where he joined the prestigious law firm of Samford and Samford with W.J. Samford, Sr. and Thomas D. Samford, III. He was the first "in house" lawyer for the Alabama Department of Youth Services, where he served for more than 30 years. He was also President of National Association of Juvenile and Family Court Judges and Support Personnel, where he served for two terms. He was a Paul Harris Fellow for the Rotarians and especially proud to belong to the golf group the 'Hustlers'. One of his most proud moments on the course, after playing for more than 60 years, he recently hit a hole in one. He was blessed with a beautiful voice and performed in college musicals, community chorales and church choirs. He stepped into eternity as he lived, surrounded by his family.
Interment was held in the family plot of Old Rosemere Cemetery, Opelika, AL where he will rest with his, father, mother and son.
Visitation was held on Wednesday, June 6, 2018 from 4:00 p.m. – 6:00 p.m. at Jeffcoat-Trant Funeral Home. A memorial service followed on Thursday, June 6, 2018 at 11:00 a.m. at the First United Methodist Church of Opelika.
In lieu of flowers, memorials may be directed to the First United Methodist Church of Opelika, 702 Avenue A, Opelika, AL 36801 or the charity of your choice.
Jeffcoat-Trant Funeral Home & Crematory directing.