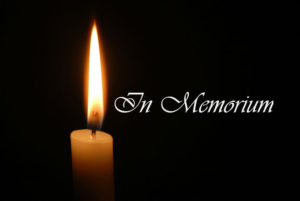 Vincent Heard
Funeral service for Vincent Heard, 55, of Opelika, AL, were held at 2:00 p.m., Thursday, September 7, 2017, at Harris Funeral Home Chapel with interment in Garden Hills Cemetery, Reverend Corey Huguley will officiate
Mr. Heard, who passed away Friday, September 1, 2017 at East Alabama Medical Center, was born August 22, 1962 in Macon County, Alabama.
Public viewing was Wednesday, September 6, 2017 from 1:00 p.m. – 7:00 p.m.
Survivors include: mother, Doretha T. Heard of Opelika, AL; one brother, Nathaniel Heard of Billings, MT; four sisters, Jacqueline (Adolphus) Godfrey of Orlando, FL, Doletha Farrow of Opelika, AL, Paulette Farrow (LaKeith Shorter) of Beulah, AL and Quincie E. Brown of Rainbow City, AL; four uncles, Willie Joe (Brenda) Edwards of Philadelphia, PA, Tommy (Mary) Edwards of Tuskegee, AL, Richard (Linda) Edwards and Perry Tolbert both of Camp Hill, AL; a host of nieces, nephews, cousins and friends.