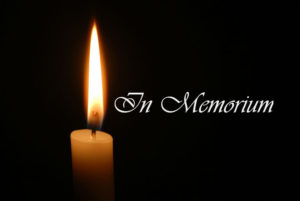 Velma Bryant
Mrs. Velma Bryant passed away on Thursday, October 4, 2018 in Valley, AL. A graveside service was held at Garden Hills Cemetery on Wednesday, October 10, 2018 at 10:00 a.m. Reverend Joe Richardson will be officiating.
Mrs. Bryant is preceded in death by her parents: Luther and Leona Humphries; husband, Roy Eugene Bryant, Sr., and her son, Roy Eugene Bryant, Jr.
She is survived by her daughter, Denise Dunaway (Pete); grandchildren, David, Matthew, and Hunter; daughter-in-law, Maryanne Bryant; grandchildren: Jeff Bryant (Steffani) and Mandy Demick (Scott); great-grandchildren: Elaina, Emily Ann, Brenden, Kaden, and Logan.
Jeffcoat-Trant Funeral Home & Crematory directing.