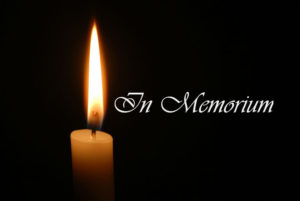 Travis Rutherford Potts, Jr
Travis Rutherford Potts, Jr, age 47, of Opelika, Alabama, passed away Wednesday, October 3, 2018. Travis was born on March 16, 1971, in Valley, Alabama, to Eddie L. "Bonnie" Patterson and Travis Potts, Sr.
Travis was a wonderful father, grandfather, son, brother and friend. He is survived by his parents, Travis Potts, Sr., Eddie L. "Bonnie" Patterson, and Ronald and Linda Dewberry; brother, Kris Dewberry; "sis", Lavonia Adams; son, Randy Bullard and his wife and daughter, Christan Bullard and Lilly; daughter, Kenzie Hull; and her two children: Eva and Matthew; and many beloved nieces, nephews, friends and other family.
Funeral arrangements are being handled by Jeffcoat Trant Funeral Home in Opelika, Alabama.
Visitation was held Friday, October 5, 2018 from 5:00 p.m.-7:00 p.m., (central time).
Memorial services were held Saturday, October 6, 2018 at 3:00 pm (central time) at Jeffcoat Trant Funeral Home with graveside services following at Garden Hills Cemetery.
Jeffcoat-Trant Funeral Home and Crematory directed.