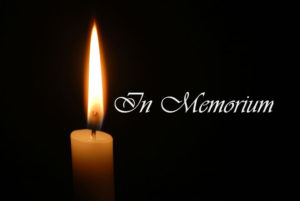 Timothy "Tim"
Paul Chambley
Timothy "Tim" Paul Chambley of Opelika was born to the late Regina and Richard Chambley in Lee County, Alabama on July 28, 1958 and passed away at his home on March 3, 2019. He was 60 years old.
He was of the Baptist Faith.
He is survived by his wife, Deeanna L. White; daughters, Kristy Chambley and Marie Chambley; step-children, Courtney Yielding (James) and T.J. White (Amber); grandchildren, Jamie Lyn, Jayden, Jordyn, Madison, Jaimeelynne, Karter, Kyleigh, Iden, Tripp, and Finley; brother, David Chambley (Lydia), and numerous nieces, nephews, cousins, and other family members.
Memorial services were held Thursday, March 7, 2019 in the Chapel at Frederick-Dean Funeral Home at 3:30 p.m.
Frederick-Dean Funeral Home directed.