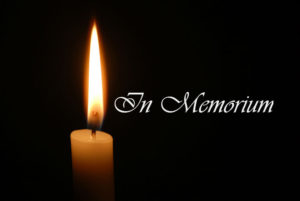 Teddy Ray
Birchfield
Teddy Ray Birchfield 87, of Opelika, Al passed away peacefully on Easter Sunday, April 21, 2019.
Ted was born on February 26, 1932 in Columbus, Georgia, the son of James Perry Birchfield and Blanche Sybil Godwin Birchfield on February 26, 1932. He was a 1950 graduate of Opelika High School. Ted served in the U. S. Air Force from 1950-1954. After basic training he was assigned to North Western State College in Louisiana for Administrative training. After completion of assignment he was transferred to Patrick Air Force base in Cocoa Beach, Florida. He served two years in Korea and then was reassigned back to Patrick Air Force base in Florida where he completed his tour of service with the rank of staff Sargent. Early in his career he was employed by Orr Radio Corporation, which later became Ampex Corporation. He retired from Ampex after 43 years of service.
Ted was a member of Bass Master Fishing Club and was an avid fisherman. Ted loved the Lord, his family, fishing and his church. Ted was a lifetime member of Trinity Presbyterian Church and served for many years as a Deacon. He was also a member of American Legion Post #152.
Ted was a loving husband for 63 years to Voncile Cole Birchfield. He is survived by his wife, Voncile, son Steve (Dory) of Moody, AL, seven grandchildren, Tara Petar, Michael Birchfield, Jamie (Dalton) Pridmore, Chase Birchfield, Matthew (Maddee) Gaught, Kathryn Birchfield and Jennifer Birchfield, and three great-grandchildren, Gage Petar, Evelynn Pridmore and Teagan Birchfield. He is also survived by his brother Fred (Nancy) Birchfield of Tullahoma, TN and many nieces, nephews and cousins that were special to him.
He was predeceased by daughter Sherry Birchfield Gaught, son-in-law Rick Gaught, his parents, J.P. and Blanche Birchfield and his brother Harold Birchfield.
In lieu of flowers, donations to the Trinity Presbyterian Church Building fund in honor of Teddy R. Birchfield would be appreciated.
Funeral services were held Thursday, April 25, 2019 at Trinity Presbyterian Church. Dr. Chris Duncan officiated. Visitation was held Wednesday, April 24, 2019 at Jeffcoat-Trant Funeral Home beginning at 6:00 pm until 8:00 pm.
Jeffcoat-Trant Funeral Home and Crematory directed.