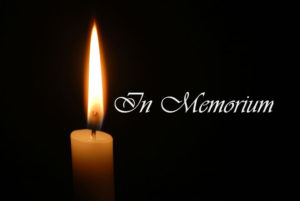 Taylor Lillian
Thornton
Taylor Lillian Thornton, age 10 walked into the arms of the Lord on March 3, 2019 at the young age of 10. A celebration of life service was held 11:00am, Friday March 8, 2019 at First Baptist Church, Opelika, Alabama with burial following in Garden Hills Cemetery. Visitation was Thursday, March 7, 2019, from 5:00pm-8:00pm at First Baptist Church, Opelika, Alabama.
Taylor was born on October 28, 2008 in Opelika, Alabama to David Nolan Thornton and Ashley Lynn Thornton. Taylor attended Lee Scott Academy where she was a 4th grader. She loved her school, teachers, and fellow students.
Taylor's life may have been short on this earth, but her impact was GREAT! She was loved by everyone that knew her. Taylor loved her family and was known as "Sweet Taylor" to everyone she knew. Her favorite things to do was attend church, camp, and hang out with her family and friends around a fire. Taylor loved to ride horses, rollerblade, ice skate, and hang out with her best friend Kayla. Taylor was proud to be a big sister and loved her baby brother McCrae. When Taylor entered a room her sweet spirit and smile lit up the room! Taylor loved like the Lord – without boundaries!
Taylor is survived by her parents; brother: McCrae Nolan Thornton; Uncles: Curtis Thornton (Kay), Anthony Lee Thornton (Lisa), A. James Thornton (Dana), Allen Blythe (Priscilla), Jenny Blythe (Cindy Pearce), Joe Blythe; maternal grandparents: Bill and Jean Blythe and God appointed grandparents: Dean and Tracey Hornaday, along with a host of cousins and special friends.
Taylor was preceded in death by her paternal grandparents Daniel Walter Thornton and Patsy Jane Thornton.
Taylor's memory will be forever imprinted on the hearts of those that knew her and were taught by precious Taylor to Love deeply without judgement.
Psalm 34:18 "The Lord is close to the broken hearted and saves those who are crushed in spirit."
Memorials may be made to Gateway Family Church.
Jeffcoat-Trant Funeral Home Directed.