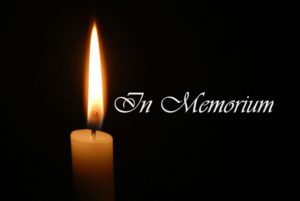 Tara Ingram
Mrs. Tara Ingram, 45, of Valley, AL, passed away Saturday, April 7, 2018 at her home. Mrs. Ingram was born in Opp, AL on October 30, 1972.
Mrs. Ingram is preceded in death by her father-in-law, Milton Hutchins.
She is survived by her spouse, Debra Ingram; her children: Kristy (Brian) Davis, Danny (Haylee) Allen, Kara Ingram, Mariska Wallis-Ingram, and Hayley (Kane) Jones; 10 grandchildren and her mother-in-law, Faye Hutchins.
A memorial service for Mrs. Tara Ingram was held Thursday, April 12, 2018 at 2:00 p.m. in Pitts Chapel, United Methodist Church of Opelika.
Reverend Sheila Crowe officiated.
Jeffcoat-Trant Funeral Home & Crematory directed.