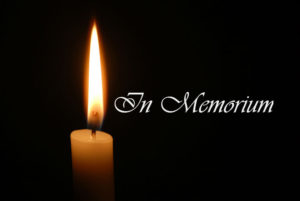 Tammy Lipscomb
Funeral service for Tammy Lipscomb, 48, of Opelika, AL, was at 1:00 p.m., Saturday, September 23, 2017, at Harris Funeral Home Chapel with interment in Evergreen Cemetery, Reverend Isaac Nunn officiated.
Ms. Lipscomb, who passed away Saturday, September 16, 2017 at her home in Opelika, AL, was born November 21, 1968 in Middletown, CT.
Public viewing was Friday, September 22, 2017 from 2:00 p.m. – 7:00 p.m.
Survivors include: one son, Dezman Lipscomb of Opelika, AL; mother, Jeanette Green of Opelika, AL; one brother, Rickey Lipscomb of Atlanta, GA; grandmother, Ester Lipscomb of Opelika, AL; aunts, Hattie ( Paisley) Boyce, Carolyn Johnson of Auburn, AL, Geraldine Lipscomb, Barbara Lipscomb, Joann Lipscomb, Jennifer Lipscomb Thomas, Dorothy Ann Dowdell all of Opelika, AL, Inez (Franklin) Hart of Sylacauga, AL, Patricia Ann Ingram of McDonough, GA and Daisy Alvis of Cusseta, AL; six uncles, Depriest (Stella) Alvis of Opelika, AL, Lillian "Herman" Alvis of Birmingham, AL, Curtis Lipscomb, Clanton Lipscomb both of Opelika, AL, Nobel T. (Geneva) Askew III of Sylacauga, AL and Rev. Ruben (Debra) McKenzie of Indianapolis, IN; one great aunt, Gertrude Walker of Brooklyn, NY; one great uncle, Renza Wright of Opelika, AL; two nephews, Cortavious Jennings of Atlanta, GA and Jerell Jones of Opelika, AL; one niece, Tiffany Lipscomb of Covington, GA; a host of cousins and friends.