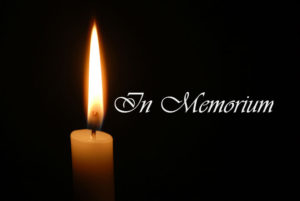 Syval Viola Hawkins
Syval Viola Hawkins of Opelika, Alabama was born in Clay County, Alabama to the late Iris and William Clark on March 24, 1930 and passed away on November 9, 2017 at East Alabama Medical Center. She was 87 years old.
She was a strong believer in her Lord Jesus, faithfully serving him. A very well respected lady of the Holiness Faith.
She was preceded in death by her husband of 64 years, Sam Hawkins, Jr.; great grandson, Cody Blake Holbrooks; sisters, Helen Yates, Earline Haddox, Thelma Beam; brothers, Ford Clark, and Jess Clark; son-in-law, Loyd Randall Akins.
She is survived by her children, James Hawkins (Renate), Jimmy Hawkins (Darlene), Barbara Akins, Riley Hawkins, Lorraine Rodriguez (Angel); 14 grandchildren; 26 great grandchildren; 9 great-great grandchildren, as well as a host of nieces, nephews, other relatives and friends.
Visitation was held Tuesday, November 14, 2017 in the Parlor at Frederick-Dean Funeral Home from 10:30 until the funeral hour at 12:00 p.m. with Reverend Bryan Hawkins. Interment followed at Rosemere Cemetery.
Frederick-Dean Funeral Home directed.