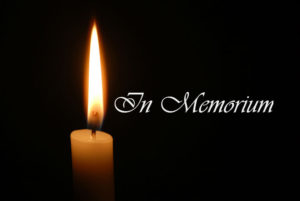 WARREN FULLER
Warren Fuller of Opelika was born in Elba, Alabama to the late Porter and Fannie Fuller on April 28, 1933 and died on Nov. 16, 2023 at the age of 90.
He was preceded in death by his wife of 64 years, Betty Fuller, his parents and many siblings.
He is survived by his brother, Sandford (Mary Ann) Fuller; children, Cathy (Joey) Bryant and Jeff (Jennifer) Fuller; grandchildren, Whitney (Matt) Lawler, Tyler (Emily) Bryant, Travis (Kelsey) Bryant, Davis (Candice) Gamble, Tristan Gamble and John Fuller; great-grandchildren, Fuller Lawler, Eli Meadows and Georgia Gamble.
In lieu of flowers please donate to www.amvets.org
A visitation will be held Monday, Nov. 20, 2023, from noon to 1 p.m. at Frederick-Dean Home in the parlor.
A private, family-only, graveside service will follow at Garden Hills Cemetery.
"If anyone wonders why I'm missing, just tell them I've gone fishing."
Frederick-Dean Funeral Home is handling all arrangements.
WILLIAM STEPHENS JR.
William "Wee Wee" Stephens, Jr. gained his heavenly wings on Thursday, Nov. 16, 2023. He was born to Sonny and Frances Stephens on April 6, 1959, in Macon County, Alabama. He is Preceded in death by his parents, Sonny and Frances Stephens; godfather Ronnie Martin; brother Yancey Stephens, and son William "Scooter" Stephens.
He is survived by his wife Sheri Stephens; daughter Betty (Dusty) Stephens Morrison; brother Hubert (Angel) Stephens; sister Kathy (Terry) Martin, brother Tommy Chadwick, godmother Betty Martin, and numerous nieces, nephews and kinfolk.
William was raised in Beauregard and grew up working in the shop with his dad. He had a passion for driving trucks and was known to many as the gas man. He loved hunting, fishing and spending his days with his family.
A memorial service will be held at 6 p.m. CST on Tuesday, Nov. 21, 2023, in the Chapel at Jeffcoat-Trant Funeral Home. A visitation will be held one hour prior, beginning at 5 p.m.
STEPHEN E. HOWARD
Stephen E. Howard (Steve), age 66, of Opelika, passed away Thursday, Nov. 16, 2023. A member of Providence Baptist Church of Opelika, Steve was a man of faith. He loved his family unconditionally. He had ultimate joy in seeing his grandchildren thrive. He was married to Julie Ann Howard for 36 years. They were blessed with three children: Stephen Howard, Clayton Howard (Regina), Lacey Kizziah and four grandchildren; Wake, Molly, Harper and Hudson.
Steve was an avid lover of the beach. If he could find himself on a coast of white sand with his family around, that is where he was most happy.
Steve is preceded in death by his father and mother: Jackie and Molly Howard, and his son, Stephen Howard.
Steve is survived by his loving wife, two children, and grandchildren, a brother Randy Howard (Donna) and a sister Sharon Raiford (Billy).
Steve is also survived by numerous nieces, nephews, cousins, and loving friends who were like family.
A visitation will be held on Monday, Nov. 20, 2023, at Providence Baptist Church West campus from 1 to 2 p.m. A service will follow officiated by the Rev. Rusty Sowell.