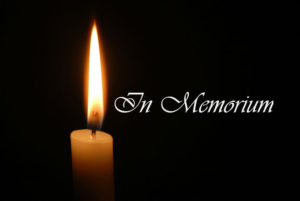 SFC Lee
"Drew" Wright
Funeral services for SFC Lee "Drew" Wright, 49, of Fortson, GA, formerly of Opelika, AL, were held at 1:00 p.m., Friday, September 8, 2017, at St. Mark A.M.E. Church, 4141 Lee Road 162, Opelika, AL 36801 with interment in Garden Hills Cemetery, Reverend Jonathan Benton officiated. Mr. Wright, who passed away Friday, September 1, 2017 at St. Francis Hospital in Columbus, GA, was born August 23, 1968 in Lee County, Alabama.
Public viewing was Thursday, September 7, 2017 from 1:00 p.m. – 7:00 p.m. 'The Family received family and friends from 6:00 pm – 7:00 pm. Mr. Wright laid in repose at the church one hour prior to the services.
Survivors include: wife, Sheila Stewart Wright of Fortson, GA; children, Drew'Von C. Wright of Fortson, GA, Vanessa A. Munoz-Wright of Killeen, TX, Niko Bryant of Alemania, WI and Jasmine M. Botelho of San Diego, CA; mother, Mary A. Wright of Salem, AL; sister, Joyce Wright of Phenix City, AL; brother, Ruben Wright of Opelika, AL; three granddaughters, Heaven Marie, Samara Myasia and Taniah Ann; four aunts, Beatrice Wright, Helen Thomas, Carolyn (Doc) Johnson all of Opelika, AL and Mary Jean Hunter of Lanett, AL; one uncle, Bobby Denson of Opelika, AL; mother-in-law, Pamela Tillman of Columbus, GA; father-in-law, Curtis Harris of Albany, GA; two brothers-in-law, Johnny Westbrook of Tampa, FL and Chris Stewart of Hollywood, FL; a host of cousins, friends and Army buddies.