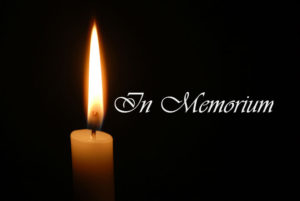 Sara Mayfield Harris
Mrs. Sara Mayfield Harris of Opelika, AL passed away March 7, 2018 in Slidell, LA.
Mrs. Harris was born to mother, Gladys E. Hillyer Mayfield and father, Lloyd Mayfield in Lee County, Alabama on August 14, 1953.
Mrs. Sara Harris was a loving wife, mother and grandmother. She graduated from Opelika High School and worked at West Point Pepperell for 29 years. She later became a substitute teacher for Opelika City Schools. She fought a hard and courageous battle and was thankful for each day, and she knew each day was a blessing from her Heavenly Father.
Mrs. Harris is preceded in death by her husband of nearly 36 years, Donald Ray Harris; her parents, Gladys E. Hillyer Mayfield and Lloyd Mayfield; and her brother, Charlie Mayfield (Anne).
She is survived by her daughters: Mende Harris Hunter (Dr. Brad) of Opelika, AL and Ashley Harris Sanchez (Benny) of Slidell, LA; grandchildren: Nathan Hunter, Emsley Kate Hunter, Ben Sanchez III, Hudson Ray Sanchez and Ava Sanchez; her siblings: Marcus Mayfield (Nancy) and Mary Phillips (James); and a host of nieces and nephews.
A funeral service for Mrs. Harris was held at Jeffcoat-Trant Funeral Home in the chapel at 3:00 p.m. on Sunday, March 11, 2018. A visitation was held one hour prior to the funeral service beginning at 2:00 p.m. at Jeffcoat-Trant Funeral Home. Pastor Tom Tippett officiated. Interment followed in Garden Hills Cemetery.
Flowers are welcome as well as donations in honor of Sara Harris at cholangiocarcinoma.com.
Jeffcoat-Trant Funeral Home directed.