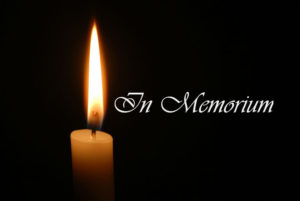 Sara Childs Langley
1930-2018
It is with great sadness that the family of Sara Childs Langley announces her passing on Monday, September, 24, 2018, at the age of 87. A native of Opp, Alabama, Sara resided the majority of her life with her late husband Alton Erwin Langley, in Opelika, Alabama where she was a long-standing member of Airview Baptist Church.
Sara was devoted to her family and poured out endless joy, love, and kindness on everyone she knew. Sara loved to serve others and often volunteered with the East Alabama Services for the Elderly to teach aerobics and build community. Her greatest joy was often found tending to her garden and teaching her children and grandchildren how to work their way around her kitchen. Sara always shared how much she loved the people in her life and hoped that they would love others in their lives just the same.
Sara was preceded in death by her parents Evan Hood Childs and Ethel Jones Childs; her siblings Vera (Johnny) Simpler, Joseph (Lorene) Wilburn Childs, Opal (Foye) Edwin Childs, Harding (Gladys) Childs; her husband Alton Erwin Langley; her children Gary Lee Langley and
Borchik.
Sara will be lovingly remembered by her surviving siblings Charles (Louise) Childs and Dorothy Evans; her son Ken (Amy) Langley; her grandchildren Clint (Kelly) Langley, Sara (Jameson) Wade, Robbie (Amanda) Borchik, Kasey Langley, Kyle Langley, Jessica (Daniel) Santa Ana, and Jason (Lacey) Thomas; several great grandchildren; son-in-law, Jeff Borchik; daughter-in-law, Debra Kistler; loving in-laws, and numerous nieces, nephews, extended family and dear friends.
Visitation was held in the Parlor at Frederick-Dean Funeral Home on Thursday, September 27, 2018 from 1:00 p.m. until the funeral hour.
Funeral services were held on Thursday, September 27, 2018 in the Chapel at Frederick-Dean Funeral Home at 2:00 p.m. which Reverend Michael Brown officiated. Interment followed at Garden Hills Cemetery.
Frederick-Dean Funeral Home directed.