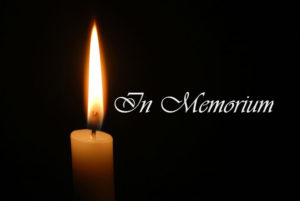 Sam Enloe Schuessler
Sam Enloe Schuessler entered the presence of his Lord and Savior after a courageous battle with pancreatic cancer at Bethany House on August 1, 2018.
Sam was born on August 3, 1968 in Langdale, Alabama and was raised in Dalton, Georgia. He graduated in 1991 from the University of Georgia with a degree in Accounting. After living in Atlanta and West Point, GA, his family moved to Opelika eleven years ago.
Sam was the founder of Schuessler and Company, a Financial Planning and Investment Advisory firm. He was a CPA and had previously worked in the telecommunications and banking industries. He was involved with Carpenter's for Christ, the High Tech Prayer Ministry in Atlanta, and the Opelika Chamber of Commerce. He was very active at Lakeview Baptist Church.
He is survived by his wife of 27 years, Stacy, as well as his two sons, Sam II of Birmingham and Lee of Opelika.
He is also survived by his parents, Mr. and Mrs. Morgan Schuessler of Columbus, GA, his sister, Nan (Rawson) Haverty of Atlanta, his brother Morgan (Kim) Schuessler of Puerto Rico, mother-in-law, Mrs. Randall Maret, brother-in-law Ross (Dawn) Maret, sister-in-law Paige Maret – all of Dalton, GA, and several nieces, nephews and cousins. He was predeceased by his brother John Morgan Schuessler. A memorial service was held at 11a.m. Aug. 4, 2018 at Lakeview Baptist Church, Reverend Cliff Knight officiated. Visitation followed the service in the Church vestibule.
In lieu of flowers, memorials may be made to:
Lakeview Baptist Church – 1600 East Glenn Avenue, Auburn, AL 36830
Trinity Christian School
1010 India Road, Opelika, AL 36801
Jeffcoat-Trant Funeral Home and Crematory directed.